'A Life Writing People Stories' with Vin Mannix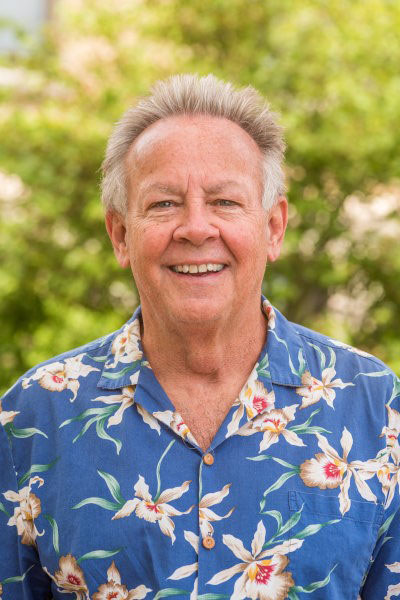 When you think of the students who came before you at Lakeland University, what comes to mind? You might think about the lives they have created for themselves after their time at Lakeland, or you might wonder how they translated what they learned during their time at Lakeland to create productive and fulfilling careers. On September 28 at 6 pm, Vin Mannix will be sharing exactly how he managed to build a successful career of writing people's stories after being a Lakeland student. During this event, Mannix will speak on his journalistic endeavors and share his passion for storytelling with students.
While attending Lakeland from 1967-1968, Mannix was on the football team and wrote his first official story for our very own Lakeland Mirror. "My first story was on a teammate of mine—Ron Williams," said Mannix. He detailed how writing has always been a niche of his, and how he knew early on that he would pursue writing as a career. When he came to Lakeland, joining the Lakeland Mirror was beneficial for him, as it helped to steer him into his career of writing stories. Mannix is just one of the many students who have built strong bonds with the Lakeland community and is very excited to speak with the current students.
After his time at Lakeland, Mannix utilized all the skills he learned here at Lakeland to develop a successful writing career. Since then, Lakeland would come to hold a very special position in his heart. After his time at Lakeland, Mannix was a journalist with many different papers, which include the South Dade News Leader, Boca Raton News, Bradenton Herald, and Sarasota Herald-Tribune. When speaking on his decision to participate in this virtual event, Mannix described feeling honored. Despite only attending Lakeland for a short while, Mannix wanted to give back to the school that had given him so much. If there is any advice that Mannix can give to current students who want to pursue journalism as a career, he wants them to know: "You have better tools than I did, and you know how to use them. So do just that! Once you gain that understanding, you will go far."
So, if you have ever wondered about the lives Lakeland students have created after their time here or thought about pursuing a journalistic career, this is your perfect opportunity. During this event, the audience will learn from a former student, who has created a legacy of writing people's stories and hear about the expertise Mannix has developed after all of these years. To attend the virtual event, you will have to register using the following link: https://lakeland.edu/event/a-life-writing-people-stories-vin-mannix-2021-09-28.
This link is your gateway to hear Mannix detail what becoming a journalist has meant to him. This event will surely inspire current Lakeland students to become better writers, students, and, potentially, journalists if that is the career field that they choose to pursue.