Emi Tsuji, Staff Reporter
December 13, 2019
The Advanced Fiction Writing course allows students to further develop their fiction writing skills. On Wednesday, Dec. 11th, the Advanced Fiction...
December 4, 2019
Three panelists, Joe DeCecco, Liz Abler, and Ann MacPhetridge were invited to Lakeland to discuss...
November 20, 2019
Tegan Schneider and Mitchel Larsen recently presented their work at one of the world's consistently...
November 20, 2019
Two new Special Topic Courses will be offered for the upcoming Spring 2020 semester.  The new Composition...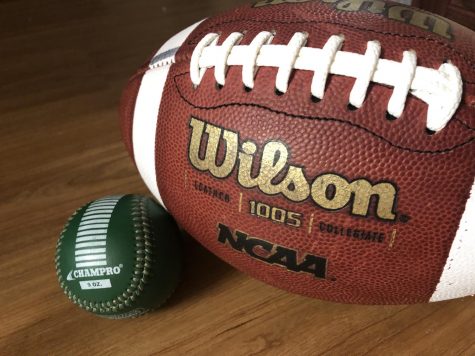 April 10, 2019 • No Comments
Intramural sports will soon find it's presence on Lakeland University's campus. Throughout the past ten years, intramural...
February 20, 2019
Freshman Jayden Laurent earned the title of National Champion for the Women's Collegiate...
November 14, 2018
Collegiate women's wrestling is only offered at 48 colleges in America. The establishment...
October 4, 2018
The Lakeland University Muskies had a jammed packed Homecoming weekend of athletic...