New Instructor on Campus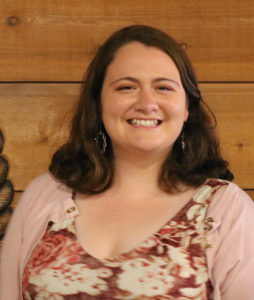 This year even through the chaos of the pandemic, a new adjunct instructor, Leah Curry, is now at Lakeland University.  
When someone becomes a new staff member anywhere it is scary, and sometimes exciting.  
Curry said, "I was a student here, and I graduated in 2015. I enjoyed journalism in every aspect. I was approached about it last summer and I was asked if I wanted to take the news writing class on. And because of being a student here prior, I knew the campus, and some of the professors, so I was good."  
Curry felt really welcomed when she came back. "I am glad that Lakeland is so open to my situation. And so welcoming, even though due to personal reasons, I can't be physically on campus this year," Curry said. 
She talked about her work history. "I wore different hats at the Sheboygan Press, I got to cover different topics and subjects. I am excited to teach the students and help them cover all topics and subjects."  
Curry responded to the pandemic and teaching saying, "Some things can be easier, and some could be harder. It's hard having to gain everything and teach what is needed. But I feel as though it's easier because I don't have to commute. There is pros and cons to everything."  
As Curry said there are pros and cons to everything in life, and though the pandemic has made life harder, we will come out of it stronger than ever!