Event Leading up to Homecoming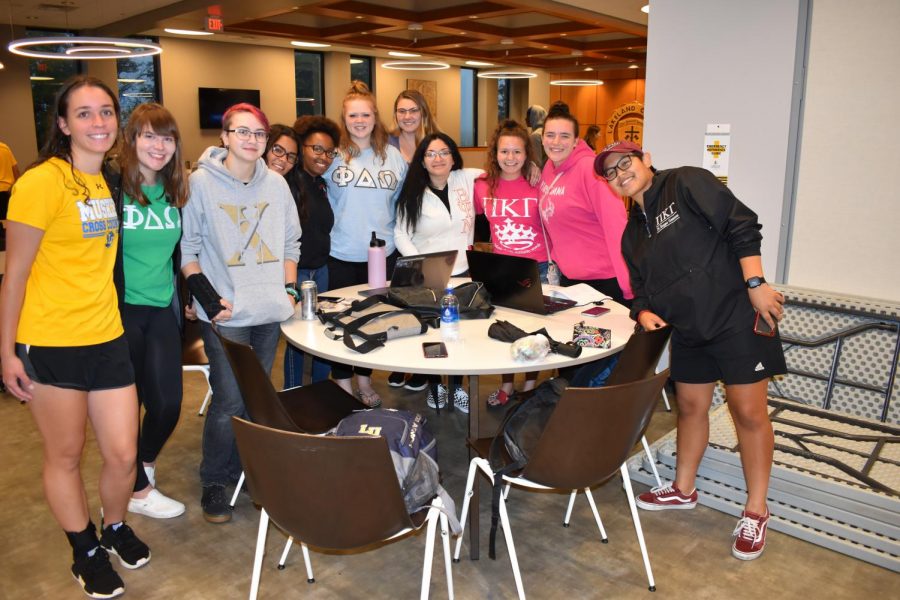 Jonathan Cornelius, Staff Reporter
October 9, 2019
This week is homecoming week, also dubbed as "Week of the Muskies," and there are events lined up for the entire week, all leading up to the football game.  
Monday, Lakeland hosted several games of "Musko Bingo," and to those who won any of those games received some free special Lakeland University gear from the bookstore.  
 Tuesday, students were given the opportunity to see the return of Lakeland's "Tunnel of Oppression." Is an event that is only made possible due to the many different student lead organizations here on campus, and it has been a "returning event for the past couple of years," explained Joshuan McNeal, a Lakeland University student success coach and alumni.  
Wednesday, Lakeland will be serving wings for "Hot Wing Wednesday."   
Thursday is the "Mr. and Mrs. Muskie" talent show. It will consist of the talents of various students who had their names submitted by other students, said McNeal.   
Friday, there will be a showcase of the cheerleaders during the Pep Rally, and prepare students for game happening on Saturday. McNeal also explained that for the half-time show, there will be a raffle that gives students the opportunity to participate in a competition and the winner can possibly win a gift card or Muskie gear.  
McNeal brought up his favorite memories of his time here as a Muskie, during homecoming week. "Homecoming is a very special time at Lakeland University… There's something in the atmosphere that brings smiles on everyone's faces… It's just a great time to be a Muskie during homecoming week." He clarified, "It's always a great time to be a Muskie. There's a lot of great memories… and I think that's what makes homecoming great. There's no specific moment that's the best."  
According to McNeal, Lakeland University will also be hosting a homecoming party right after the football game on Saturday.