"Art & Poetry" exhibit to blend mediums, showcase Lakeland poets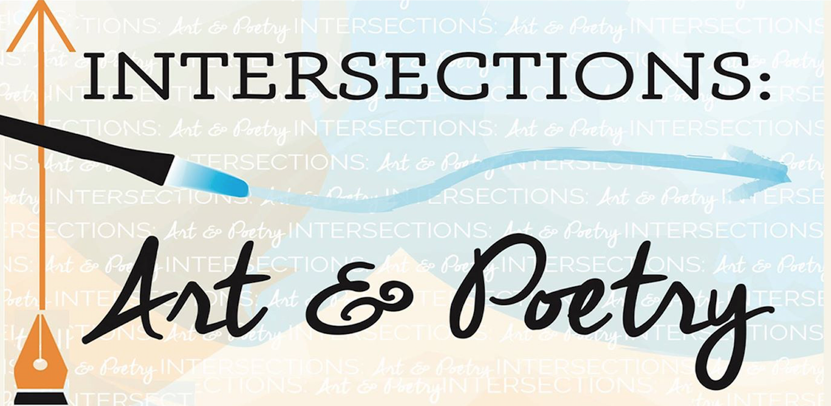 Poetry by Lakeland faculty, staff and alumni will be featured at an upcoming exhibit about bringing poetry and visual art together.
"Intersections: Art & Poetry" will open at EBCO ArtWorks on Friday, March 18 at 6 p.m. and run until 10 p.m. The exhibit, the second collaborative effort between Sheboygan Visual Artists and the Mead Public Library Poetry Circle, will showcase poetry inspired by art and vise versa alongside each work's source material.
The exhibit will feature poetry from Lakeland's Fessler Professor of Creative Writing and Poet in Residence Karl Elder, who leads the Mead Public Library Poetry Circle. Other Lakeland poets that will be featured at the event include Assistant Professor of Composition Jodie Liedke, Community Relations Manager Gina Covelli and alumni Dawn Hogue and Maryann Hurtt.
A live reading will take place at 6:30 p.m. The featured poets will read two of their poems each: A poem based on an art piece and a pre-existing poem.
In an interview with WSCS TV Sheboygan, "Intersections" co-chair Marilyn Windau explained the creation process for participating poets and artists, whose identities were kept secret from their collaborators:
"Poets put three existing poems in an envelope and artists put three pictures of their existing work in an envelope, then it was like Go Fish," Windau said. "The poets got an envelope full of pictures and picked one of those pictures as inspiration. The artists read through the poems in the envelope and picked one poem to be inspired by."
Anyone unable to attend the opening event can still view the exhibit over the weekend. A book compiling the works at the exhibit will also be for sale.