Luke Ulatowski, Social Media Editor

March 17, 2016
Poetry by Lakeland faculty, staff and alumni will be featured at an upcoming exhibit about bringing poetry and visual art together. "Intersections: Art & Poetry" will open at EBCO ArtWorks on Friday, March 18 at 6 p.m. and run until 10 p.m. The exhibit, the second collaborative effort bet...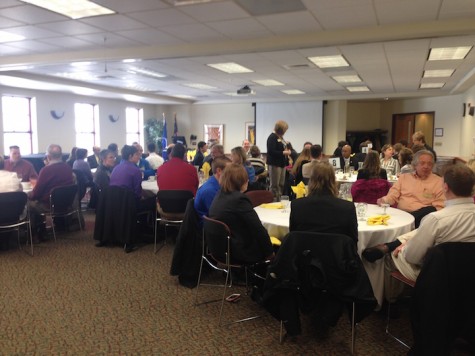 Luke Ulatowski, Social Media Editor

March 3, 2016
Lakeland's 2016 Business Colloquium took place on Tuesday, March 1, bringing four Lakeland alumni who have been successful in business back to their roots. 1992 graduate David Antonini, 2007 graduate Barkha Limbu Daily, 2000 graduate Samantha (Marr) Tonn and 1990 graduate Andrew Viglietti took ...