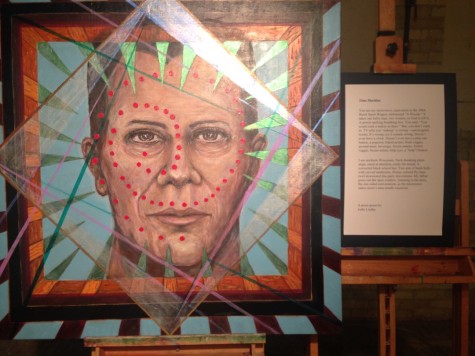 Luke Ulatowski, Visual Media Editor

March 21, 2016
Lakeland poets in the Mead Public Library Poetry Circle collaborated with Sheboygan Visual Artists for a crossover exhibit at EBCO ArtWorks titled "Intersections: Art & Poetry," which opened on Friday, March 18. The exhibit displayed art inspired by poetry and vise versa. To create the content...
Luke Ulatowski, Social Media Editor

March 17, 2016
Poetry by Lakeland faculty, staff and alumni will be featured at an upcoming exhibit about bringing poetry and visual art together. "Intersections: Art & Poetry" will open at EBCO ArtWorks on Friday, March 18 at 6 p.m. and run until 10 p.m. The exhibit, the second collaborative effort bet...