Luke Ulatowski, Social Media Editor

March 17, 2016
Poetry by Lakeland faculty, staff and alumni will be featured at an upcoming exhibit about bringing poetry and visual art together. "Intersections: Art & Poetry" will open at EBCO ArtWorks on Friday, March 18 at 6 p.m. and run until 10 p.m. The exhibit, the second collaborative effort bet...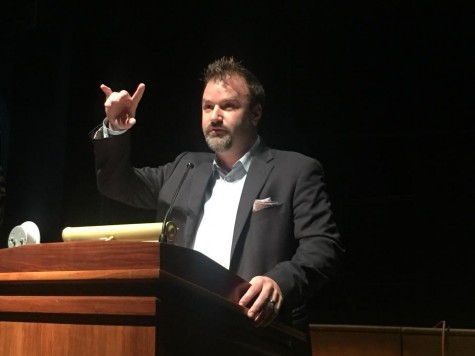 T.R. Hildebrandt, Staff Reporter

November 6, 2015
Lakeland was treated to readings by poet A.E. Stallings and novelist Nickolas Butler on Thursday, Nov. 5 as part of the Great Lakes Writers Festival.  Both read from their acclaimed works at the morning convocation in the Bradley Theater and later that evening in the 1862 Lounge. Professor and p...