Newberry battles heart disease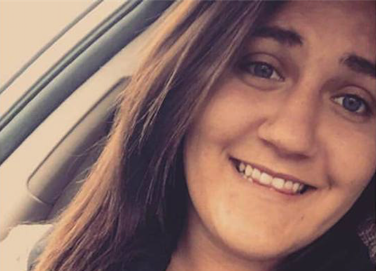 College was supposed to be a fun, educating experience for Danika Newberry, junior psychology major, as she dreamed of putting her major to good use after graduation. However, her world got turned upside down when she recently learned she has six months to a year to live due to a rare heart disease, ventricular tachycardia.
Newberry had her first heart attack in April, leading to her diagnosis of ventricular tachycardia in June. She was then placed on the heart transplant list in September, but soon after, she learned she was no longer eligible for the transplant as her body was not strong enough.
Newberry is known among her friends for dancing and having a good time, leading to her Pi Kappa Gamma sorority sisters starting a "Dancing for Danika" online movement in order to raise awareness for organ donation. The movement took off as her sorority sisters created videos of themselves dancing and then nominated people to do the same.
The movement got big in a small amount of time as Newberry reported waking up to more than 300 notifications. The movement reached as far as California, where members of Newberry's family live. Newberry also stated that she received six emails from people saying they were inspired to become donors upon hearing her story.
In addition to the "Dancing for Danika" movement, Newberry is reaching out to Ellen DeGeneres, who she hopes takes part in the movement and get an interview with.
"It started with a simple tag on Facebook," Newberry said. "Then I found out my mom's boss actually knows one of her producers personally. . . Hopefully we will hear something back soon."
The Pi Kappa Gamma sorority is hosting a convocation on Tuesday, Dec. 6 at 7 p.m., during which Newberry and a representative from Donate Life will speak about the importance of organ donation.
Newberry mentioned that before she found out about her disease, she had no idea people cared so deeply, and that all of the love and support she has received makes her extremely happy.
Courtney Quasius, junior business administration major and sorority sister, said, "Danika's condition has brought the Pi Kapps together even more. We need to be there for each other, while being there for Danika too. She knows she always has us to fall back on."
Currently, Newberry plans to come back to campus in the spring after having to drop out in the fall semester due to treatments. She also is in the process of receiving a second opinion. Newberry looks forward to continuing to lead as normal of a life as she can. She isn't letting her diagnosis stop her.

Hang on for a minute...we're trying to find some more stories you might like.