Decoding Title IX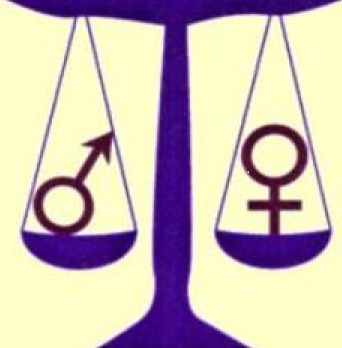 Title IX of the Education Amendments of 1972 states, "No person in the United States shall, on the basis of sex, be excluded from participation in, be denied the benefits of, or be subjected to discrimination under any educational program or activity receiving federal financial assistance."
What does this mean for the Lakeland College community?
It means the college has a huge responsibility protecting their students and staff from any form of gender discrimination.
Title IX is known, most generally, for its impact on high school and collegiate sports, but its reach is much more encompassing. Gender discrimination does not only apply to sports, but to any act of discrimination, including sexual assault.
Since 2013, there have been six sexual assault cases reported at Lakeland and five of them concluded with the suspension or dismissal of the respondent, according to Jim Bajczyk, director of residence life.
"Our number one goal is to protect the victim and be as thorough as possible with our investigations," said Bajczyk.
Title IX provides step-by-step instructions for the school about how to handle reports of sexual assault on campus and is designed for the protection of both male and female students, but focuses its attention on the rights of the victim. Both the respondent and complainant are given Lakeland's handbook on sexual assault along with a list of campus resources.
In the case a report of sexual assault is made, the school must take immediate action. Lakeland is required to ensure that they have an established procedure handling complaints and that the victim must be allowed to continue attending classes without fear of retaliation.
This means that Lakeland is held to a very high standard by the federal government when it comes to sexual assault and a zero tolerance approach is taken. Violation of Title IX standards could result in loss of federal funding for the college.
To determine if sexual assault occurred, the college is not held to the same standards as the court systems. Preponderance of the evidence is what the school needs to find guilt.
Ultimately, if the evidence is not in an accused student's favor, the school will, no doubt, find that misconduct had occurred.
Regarding sexual assault cases, Yik-Yak and whether or not comments made on the popular social media site could have any impact on Title IX, Bajczyk said, "Yik-Yak could spawn an investigation … I recommend people not look at Yik-Yak … it's full of weak-minded people under the protection of anonymity."
Bajczyk admitted that this year has been an anomaly for the school regarding the amount of sexual assault reports.  Like many others, Bajczyk is hoping this is only because more people are reporting the incidents and because Title IX awareness is improving.
Students should be aware: Title IX is serious business with lasting effects on anyone found to have violated it.