The path to mindfulness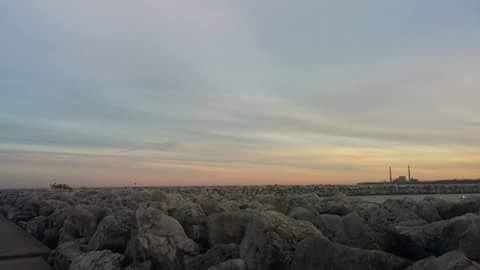 Mindfulness is being fully aware of your body, where you are, what you're doing, etc. It's simply being entirely aware in a peaceful mindset.
Just like meditation, everyone can do it. You need to think of it like a muscle. The more you do the motion, the easier it becomes. If every day for a few minutes you make yourself fully aware, eventually those few minutes will grow to 10 minutes, to an hour, to all day. It just takes some patience and determination.
How can you be mindful? Simply go somewhere quiet where you won't be disturbed for a little bit. Put your cellphone on silent for five minutes, sit somewhere comfortable and close your eyes.
Fully feel what you're sitting on. Is it hard? Is it comfortable? Are your shoes too tight? Is the carpet scratching your toes? Check in with your whole body. Check in with your surroundings. Are there people talking in the next room? Can you hear the air conditioning running? Can you hear your breaths coming in and out?
Other thoughts will creep in, such as a reminder that there's an assignment due or a flash of an argument that you've had with a friend. Don't worry, those thoughts will always come about.
Instead of worrying about those thoughts being there in your mind, let them be and continue to focus on being mindful. Eventually to get to this mindset, you won't need to isolate yourself as it'll just come naturally wherever you are.
Practicing mindfulness can help you both mentally and physically, too. Stress can be very harmful for the body. Being mindful will help lower your stress levels since you're focused on the now and not worrying about future or past problems.
Giving yourself five minutes a day can help you enjoy your life more and have a healthier lifestyle.

Hang on for a minute...we're trying to find some more stories you might like.