Hitting all the right notes: The past, present and future of Nault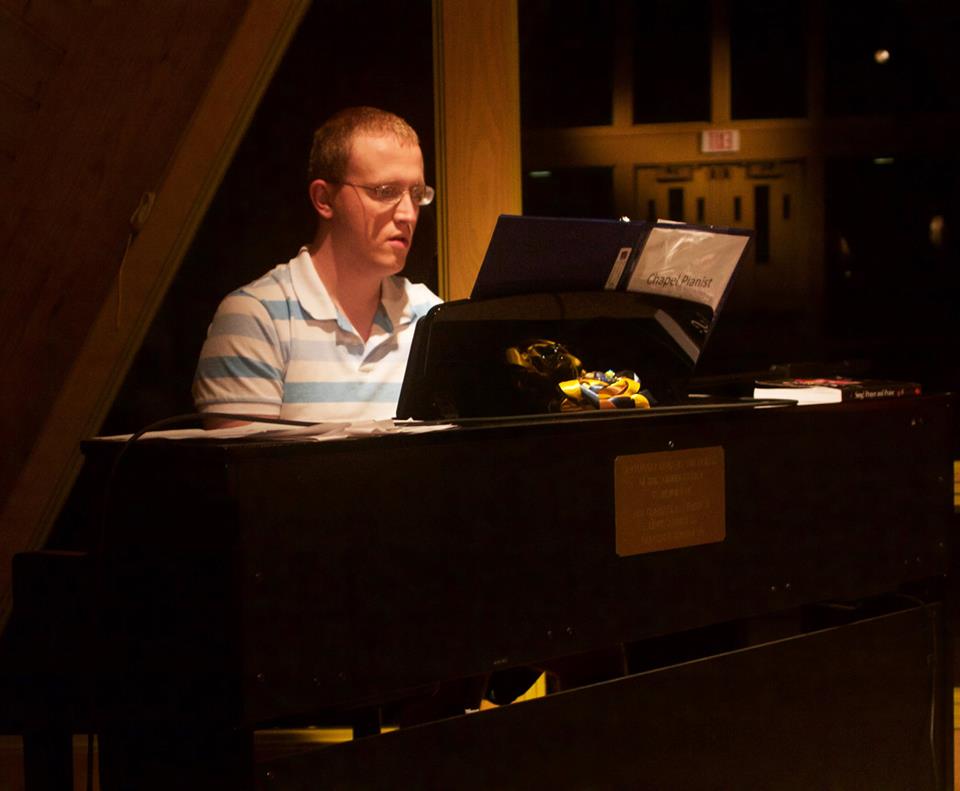 Senior vocal performance major Jacob Nault sits at a table in the library. He wrings his hands as he thinks about his life up to this point. He beams at the chance to talk about his accomplishments thus far.
As a kid, he recalls learning to play piano at the age of five, deciding to opt out of lessons. Instead, he taught himself to play by ear, which he continued to do until just before high school when he began taking private lessons at the Lawrence Academy of Music in Appleton. He states that he began composing music around sixth grade with simple instrumentals, but later branched out into music with lyrics.
Nault is no ordinary piano player. He grew up with cerebral palsy and therefore only has use of his right hand and the pointer finger on his left hand. He states this is not a problem when working with his own music because he writes it for himself. However, when finding pieces to play by other composers, he finds he has some difficulty.
"It's this exercise of trying to find the most important things that the left hand is playing at the moment," Nault said.
After he graduates with his bachelor's degree, he plans to start releasing some of his compositions. He already got a good start, having recently composed the piano part for a song by Richard Bruxvoort Colligan, a musician who writes pieces for use in churches.
Nault not only wants to continue to write pieces for piano, but he also has dreams of learning to play and compose for guitar, determined to not let his disability limit him. For now, though, he plays the piano for chapel services on campus and enjoys fleshing out his creations.