Upcoming student art show features Bagnall-Newman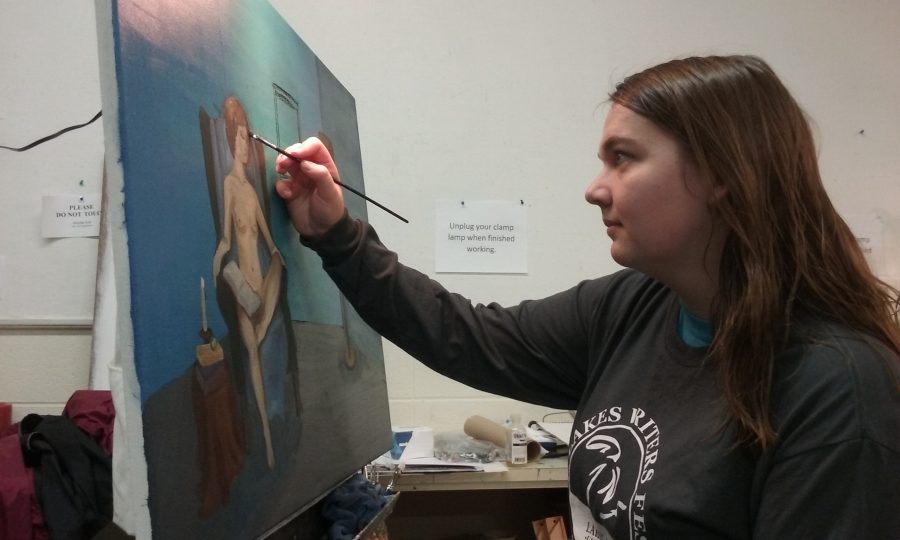 Amanda Bagnall-Newman, senior art major with an emphasis in graphic design, has an art show on Friday, Nov. 4 at 4:30 p.m. in the Bradley Theater as a jazz band accompanies the show.
Since Bagnall-Newman graduates in December, she must have her art show before then as it is a requirement for her major.
The show will feature about 35 pieces that are a compilation of her career at Lakeland University from classes, jobs and internships.
"Don't expect this to be like any other art show—it's a one of a kind," Bagnall-Newman explained as she described what the show will be like.