"Glorious" sounds welcome new professor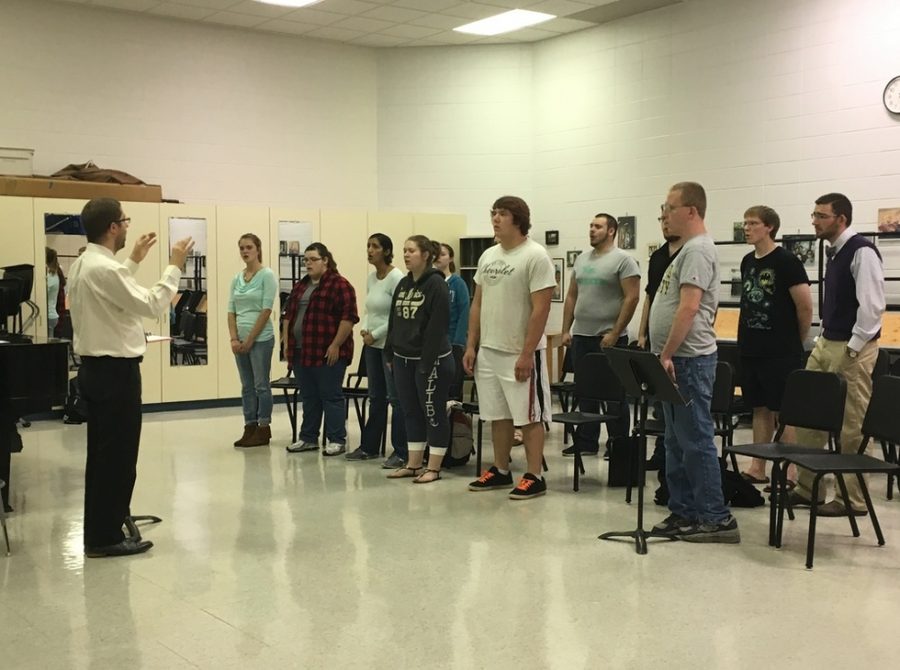 "Glorious" is how John Guarente, new assistant professor of music and director of choral activities, described the sounds he heard as he listened to students in his choirs sing for the first time. Besides hearing "glorious" sounds, Guarente's first day at Lakeland was filled with a lot of syllabi explanations and getting-to-know-you activities.
Guarente is one of four new faculty members who joined Lakeland's community over the summer. He is from Hillsdale, New Jersey, where he attended Rutgers University to obtain both his undergrad and master's degree. He then decided to further his education by attending the University of Miami in Florida to acquire his doctorate degree.
He comes to Lakeland with a great deal of experience and various accomplishments in the musical field. Guarente said, "I was in a touring rock band with a record deal and everything."
However, Guarente emphasized that his greatest accomplishment is marrying his wife, Neha.
When asked what he likes best about Lakeland so far, he referenced the size of the campus. Guarente said, "I like that everyone on campus seems to know one another. It creates a nice family atmosphere and an ideal learning environment."
Guarente described his teaching style as "very down-to-earth delivery so as to not to sound too stuffy or formal." He added, "In ensembles, I like to work quickly and efficiently. So no zoning out!"
"I am constantly revising my curricula to meet the needs of the students in each of my classes," Guarente said, showing his commitment to student success.
In his spare time, Guarente likes to teach himself German and spend time with his wife and cat.