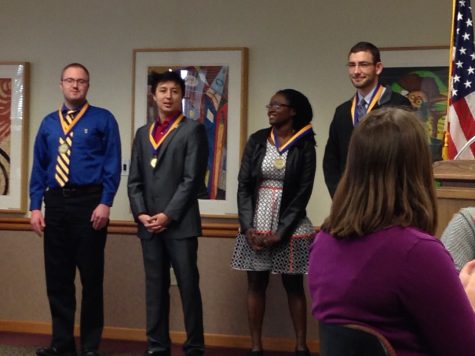 Luke Ulatowski, Social Media Editor

April 25, 2016
Following the unveiling of the Student Government Association election results on April 18, the winning candidates were inaugurated into their new positions on April 19. The inauguration took place at a luncheon in Laun 209. All candidates who had participated in the election were invited, along wi...
Amanda Bagnall-Newman, Website Editor

April 5, 2016
March 23 marked the beginning of Student Government Association campaigning. Today the Meet the Candidates Debate will be held from 11 a.m. until 12 p.m. in Laun 209. Each candidate will be given approximately two minutes to introduce themselves and explain why they are running for their positio...