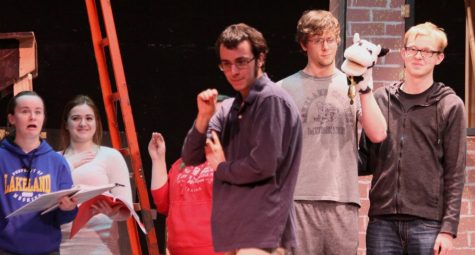 Luke Ulatowski, Executive Editor

April 3, 2018
The raunchy, puppet-centric "Avenue Q" presented Lakeland's theatre program with difficulties in casting minorities, keeping content Lakeland-appropriate and securing puppets. Play director and theatre professor Charlie Krebs calls "Avenue Q" a coming-of-age story. "The characters that...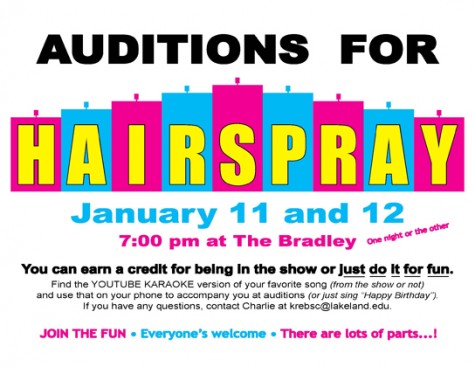 Aaron Oechsner, Visual Media Editor

January 10, 2016
It is time to audition for the 2016 spring play, Hairspray! Auditions will be held on Jan. 11 and 12 beginning at 7 p.m. in the Bradley. Dust off your parents glam records and start thinking about what song you would like to perform during auditions as participants are encouraged to bring an inst...