Muskies rebound after losing opener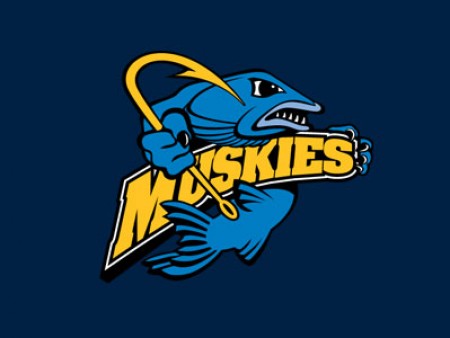 Alec Noa, Staff Reporter
September 3, 2012
Looking for redemption after losing their opener, the Muskie mens soccer team earned it solidly in their match against Ripon, September 2.
Paul Elzinga led the Muskie charge scoring two goals in the contest, one of them coming in overtime to win the game for the Muskies.
The Muskies started off slow while Ripon College scored the first goal of the contest. But as everyone thought the Muskies would go into the half down, the Muskies scored their first goal of the game to tie it at the 35:18 mark of the game.
The score remained 1-1 until minute 67, when Elzinga converted on a penalty kick that gave the Muskies the 2-1 lead.
Ripon, however, didn't take long to answer back with a goal to tie the contest at 2-2.
The score remained tied at 2-2 at the end of regulation. Although  it took the Muskies a little while to heat up in regulation, they wasted no time in the overtime period. After Farouk Dadzie took a great shot that just missed but hit the crossbar, Paul Elzinga jumped at the rebound and headed the ball into the goal only 1:18 into the overtime period, winning the game for the Muskies.
The Muskies will have time to enjoy their win, as they do not play again until Tuesday, September 11, where they will take on UW-Platteville at 7 p.m., in Platteville.