'I will control diabetes; diabetes will not control me'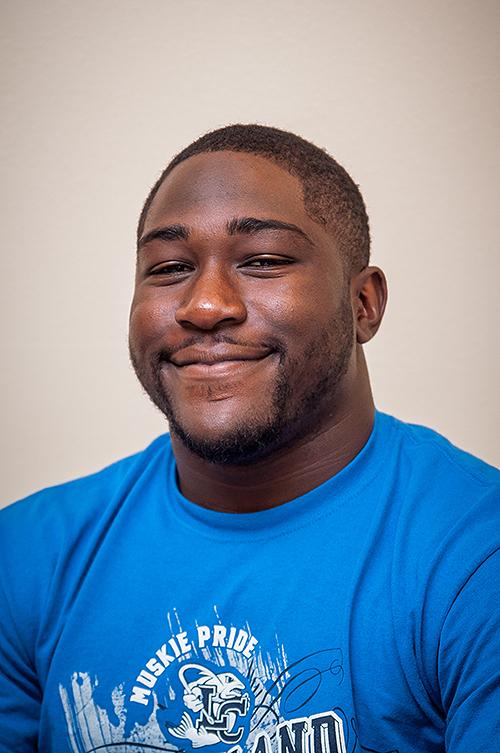 Living with Type 1 diabetes is the only thing that I have known since the age of three. Multiple injections a day, three near-death experiences and checking my blood sugar daily has been my life for as long as I can remember.
Life before diabetes does not exist in my memory. I wish I could remember, but that would only tease me about what I use to be able to do.
My life now is repetitive, and if I happen to miss a shot, I will know within the next hour. Being cautious of what I eat and what I drink is second nature to me now, and needles never strike fear into my heart.
Yet, I am a regular person. I like to play sports and build relationships; the only thing different about me is that one of my organs failed me, so now I have a condition that influences the rest of my life.
The pancreas is what creates the insulin in our bodies, and I happen to be one of those children who suffer from a failed one. I always say to myself that the situation could be worse.
I could be dead or in jail. I could be at home doing Lord knows what in the streets, but I'm in none of those situations. I'm a successful college student, athlete, president of a fraternity and involved in many different on and off campus activities. I could have given up on life as a whole, but I did not.
The best thing about this condition, besides the fact that it makes you eat healthy, is getting to see the reactions people have when I inject insulin into myself in public. They seem to have a shocked and/or confusing look on their face.
Once I explain to them the reasoning behind my injection, they show a sigh of relief. I always get a kick out of that, because how I see it, you have to bring the good out of every bad situation.
This condition has taken a toll on my life and in how I perform on and off the football field. During high school, I was hospitalized more than 10 times within my junior and senior year. There have been many times during camp where I would have to sit out because my blood sugar crashed in the middle of a drill.
I do make teammates jealous though; I get to sit down and have a snack or two while everyone else is going through hell, but I'd rather go through hell with my team then deal with this condition every second.
I am not the only one suffering from this condition here at Lakeland. A good friend of mine, Dale Sievert, a senior majoring in sociology, has been suffering from Type 2 diabetes since the summer of 2007. At first, for him, it was all about diet and exercise. According to him, it adds more stress to his life. Having to maintain his blood sugar and watching what he eats can get annoying at times.
The one thing that I wish for is a cure, a transplant or something to get rid of this disease. Honestly, I have thought about making the selfish decision of ending everything myself but chickened out before I did anything severe and eventually put everything into perspective. I have the opportunity to be great whether I have this condition or not. I will control my diabetes; my diabetes won't control me.