Dehne bids farewell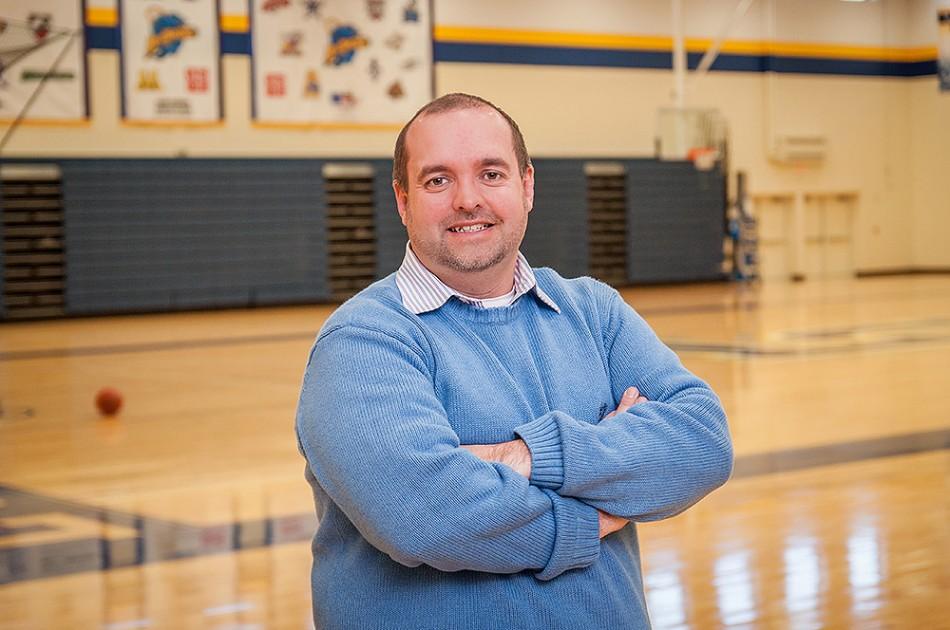 While hosting his annual Junior Parent Night at Sheboygan Lutheran High School, something that Nate Dehne, vice president for athletics and wellness, has been doing before his time at Lakeland, a student approached him. She wanted to talk to Dehne about her college search process. The conversation took about 30 minutes, and once Dehne returned to his vehicle, he realized that something was missing in his life.
"I love doing what I am doing now, but for me, there is loving what you do, and there's loving and being full with what you do," Dehne said.
This is why, after 11 years at Lakeland, Dehne is bidding farewell to take a job at Cardinal Stritch as the associate vice president for enrollment Services, where he will be working with the vice president of enrollment services and helping with enrollment for the university. He will also be working with a variety of different departments related to admissions.
According to Dehne, his family is very excited about the transition. Dehne states that his wife has been very supportive of his decision and feels that he should make the best choice for him. Since Cardinal Stritch is only 45 minutes down the road, Dehne does not have to move his family out of Howards Grove.
Dehne started his journey at Lakeland in July 2003 as the admissions director. In 2008, he took the vice president position for student development, which was a reorganization of the executive team under Stephen Gould's leadership as president.
Along the way, he also helped in student services, student life and some areas in athletics. This past summer, Dehne took the position of vice president for athletics and wellness.
According to Dehne, he is blessed that he had the opportunity to lead the department.
Before Lakeland College, he worked for his alma mater, Carroll University, where he spent 10 years in the admission and enrollment department. His responsibilities included helping with the call team, preview day, recruitment and more.
Taking the job at Lakeland allowed him to pursue his goals of being an admissions counselor. His journey here at Lakeland only became better once he was asked to take bigger roles within the college and was able to impact students' lives in ways he could not even imagine.
According to Dehne, he will miss Lakeland College a lot and does not want to lose connection with the institution. He still plans on attending sporting events and other fun activities that the college has to offer whenever he and his family have some free time.
Dehne says that he will always have a special place in his heart for Lakeland and hopes that Lakeland will do the same for him.