Pulitzer finalist to visit Lakeland for Community Book Read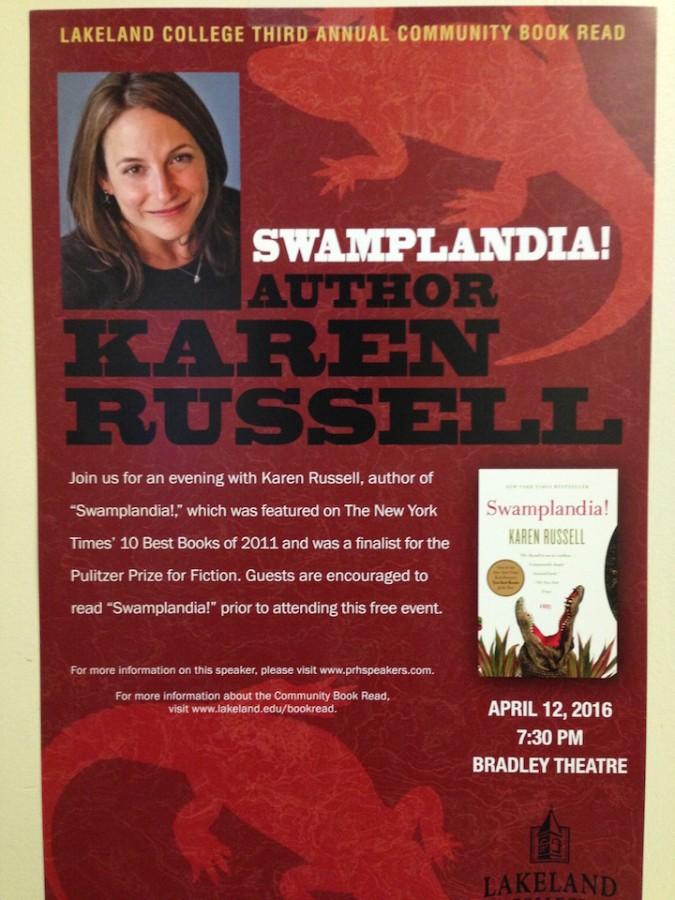 Lakeland College's Third Annual Community Book Read will feature author Karen Russell and her 2011 novel "Swamplandia!."
The main event will take place in the Bradley Theatre on April 12 at 7:30 p.m. Russell will also host a Q&A session at 11:00 a.m. in Laun 209.
In following with Community Book Read tradition, students and faculty were encouraged throughout the year to read and discuss "Swamplandia!" as a community, with the book being the spring subject of the Lit Lounge book club, a writing workshop held on April 5 and a panel discussion held on April 7. Russell's visit will add the voice of the author herself to the campus-wide discussion.
"Swamplandia!" is Karen Russell's debut novel. It covers the fictional story of an alligator-wrestling theme park in Florida, Russell's home state. The novel was a finalist for the 2012 Pulitzer Prize for Fiction and was named one of the 10 best books of 2011 by The New York Times.
Past Community Book Read subjects include author Chad Harbach and his book "The Art of Fielding" as well as author Ishmael Beah and his book "A Long Way Gone: Memoirs of a Boy Soldier."
For more information, visit http://lakeland.edu/Events/community-book-read.