Student raises mental health awareness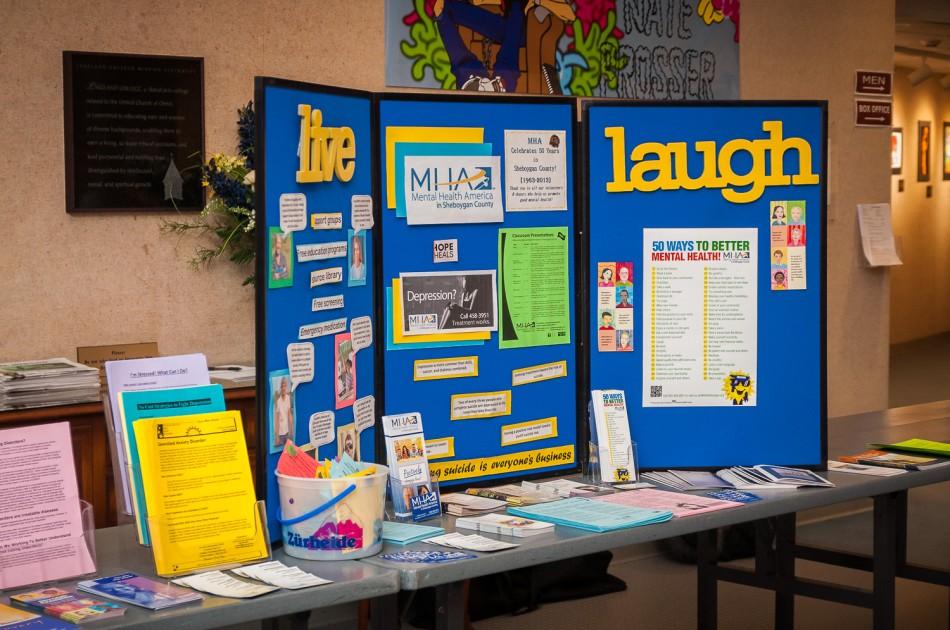 According to the National Alliance on Mental Illness, 61.5 million people experience mental illness in a single year, which is the equivalent of one in four adults. Only about 40 percent of those dealing with a mental illness seek treatment for it.
Amber Smith, senior psychology major, wants to bring mental health awareness to Lakeland College and to let anyone dealing with a mental illness know that they are not alone or different from anyone else.
Smith is an honors student at Lakeland, which requires students to conduct a unique project that contributes to an academic field or the local community. The project must be approved by the Honors Committee, which consists of several Lakeland College faculty members.
The inspiration for this project came from Smith's desire to help those with a mental disorder to overcome their problems.
"At the age of 13, I was diagnosed with severe anxiety disorder," Smith said. "I know how it was to have to struggle to get out of bed, force myself to attend school and to stare my fear straight in the face."
Smith desires to help people and does not want them to suffer like she did. After learning to manage her anxiety, she now wants to help people with their disorders.
"From my success came the passion to help other kids who were my age to get through the tough days and to know, with each day, it gets better," Smith said.
She hopes to inspire every student on campus to speak out about their mental illness and let their voices be heard. According to Smith, she wants them to be confident in knowing that they are not alone.
Mental Health Awareness week began on Jan. 26 with a fundraiser in Bossard. Students were able to purchase a green star for 25 cents apiece. On the star, students could write the names of people they know who are suffering from a mental illness.
If the student did not feel comfortable writing a name, then they could put "anonymous" on the star.
All of the proceeds from this fundraiser will go to Mental Health America in Sheboygan County, which is a nationwide nonprofit organization with a chapter located in Sheboygan.
On Jan. 26, the Lakeland community also had the opportunity to sit in on a presentation by Smith. The week also included a convocation featuring author Tara Meissner.