Celebrate Halloween, fall with Lakeland College events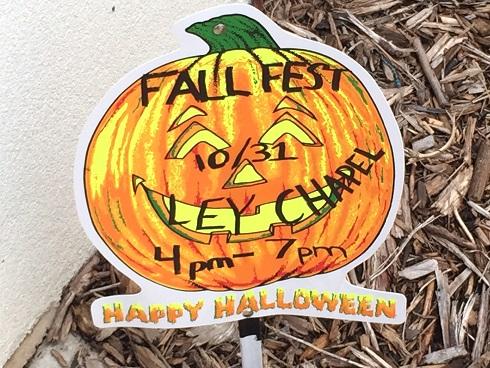 For those wondering what Lakeland College events will take place this weekend, we've got the run down:
Friday, Oct. 30
The Haunted Woods, 9 p.m. to 12 a.m. in Grether Woods. Hosted by Inter Greek Council and Beta Sigma Omega.
Join students for a spooky outdoor event right in Lakeland's backyard.
Saturday, Oct. 31
Fall Festival Celebration, 4 to 7 p.m. in Ley Chapel and lawn in front of chapel. Hosted by Spiritual Life Council.
There will be games and outdoor activities, including pumpkin bowling, a hay bale toss and pumpkin carving.
Admission is free, but there will be a small fee for pumpkin carving. After these activities, the festival will join others on campus for the haunted house event from 8 to 10 p.m.
Donations will be accepted to go towards a Thanksgiving meal for international students.
Haunted House Excursion, 7:30 p.m. at Dominion of Terror, Sheboygan. Hosted by the Adventure Club.
Join other Lakeland students for a trip to Sheboygan's Dominion of Terror. RSVP in advance is appreciated and can done at the Student Success Center Front Desk.