Success coaches provide personalized help to students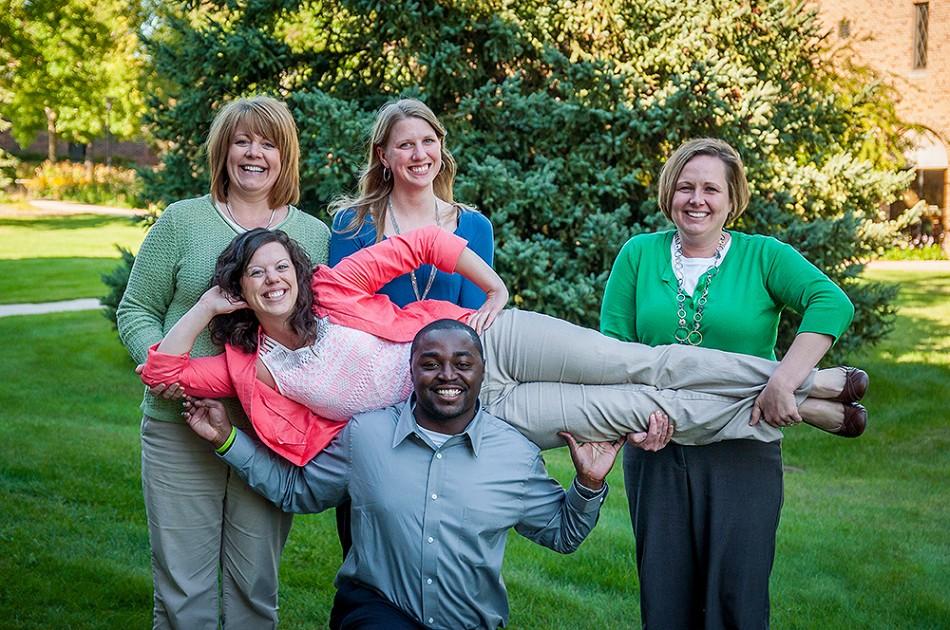 This semester, Lakeland started a new program with Whitney Diedrich, Lisa Stephan, Kay Voss, Corey Roberson and Jess Lambrecht as the five success coaches. Students are assigned to one success coach, who then helps the students succeed during their college career at Lakeland.
"A Success Coach is a support system, and we are serving a couple of different purposes," said Lambrecht, director of career services and student success and engagement coach.
According to Lambrecht, the success coaches are trying to empower students to engage more actively outside of the classroom. The success coaches can also refer students to people on campus that they might not have known for their help.
Success coaches will not replace the academic faculty advisors since the roles and responsibilities that each one has are different. Students will be assigned a success coach as well as their academic advisor.
"The goals of a coach are to provide counseling and mentoring services to make a successful academic and social transition into the college environment followed by a successful transition to a post-college life," said Voss. "Students will still have their academic faculty advisor who will assist with any of the class selection questions. They will still hold the responsibility of helping students with their classes,"
Starting Oct. 13, the new senior director, Eric Blacknall will be the sixth success coach. For now, Lambrecht is temporarily coaching the students will be coached by the senior director once he arrives at Lakeland College.
"Throughout their entire time at Lakeland, students will have the same success coach, which will allow a deep and personalized relationship," said Voss.
"I think that it's a great opportunity for students to have someone to help [them] be successful and to be their mentor and coach."