Online or in-store: Where's the better deal?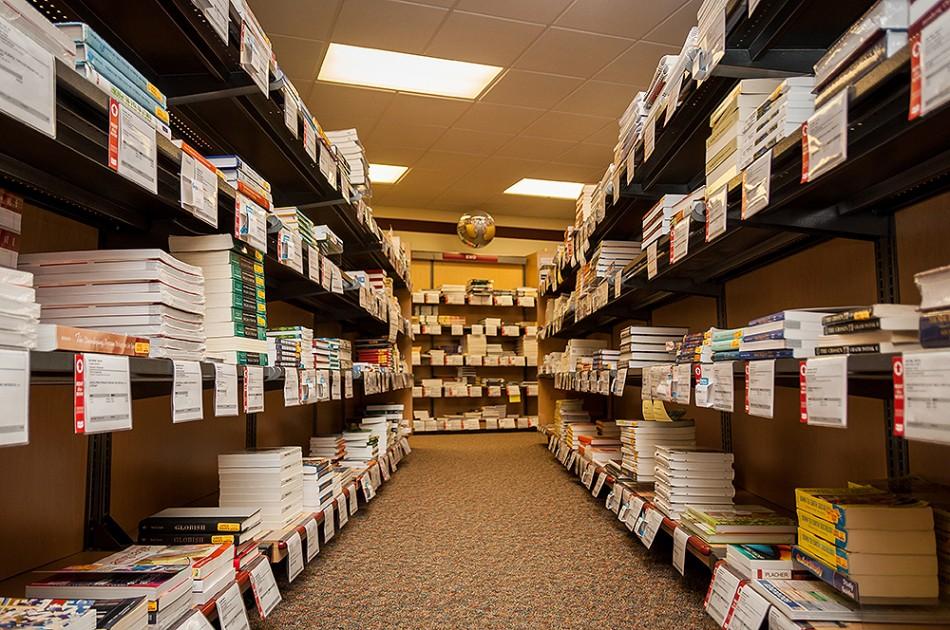 There has been some speculation among students as to whether the convenience of the campus eFollett bookstore justifies its climbing textbook prices—especially since students have been finding alternative methods of buying their books, such as the websites of Chegg and Amazon.
Since students need many books for each semester, searching for alternative websites to purchase them helps keep the cost down.
"I feel like we're already spending a lot of money to be here and I'm paying my way through, so it's really annoying that they're charging us so much for books when they're so much cheaper online," said Brook Bignell, freshman, undecided major.
Bignell needed 12 books this semester and saved around $250 by buying the majority of them through Amazon.
"The cheaper it is, the more students are going to buy," said Brittany Esser, freshman education major. "Not everyone has $400 a semester."
Esser needed eight books this semester. She purchased all of them through the campus bookstore for convenience and wishes she had gone to one of the fast-growing alternative vendors.
The campus bookstore does have its benefits, most of which seem to involve its expansive selection of Muskie gear.
"I buy Lakeland merchandise," says Esser. "The bookstore has a lot of sales, too, which is nice."
However, not all students are fans of the store's non-textbook offerings.
"[The bookstore] is too expensive," said Tyler Schaut, sophomore biology major. "I go to the Muskie Mart."
"I try to take the price into account [when assigning books]," said Martin Ulrich, associate professor of music and German. "The quality of textbooks is very spotty. We need to share our ideas better. That's our responsibility as publishers and professors."
One example that illustrates the differences in price is the required Core I text "The Miniature Guide to Critical Thinking." It can be purchased from the campus bookstore for $2, from Amazon.com for $4, from Chegg.com for $10 and from Half.com for $12.71.
However, the German textbook, "Neue Horizonte," can be rented from the school bookstore for $138.74, Amazon.com for $59.48, Chegg.com for $59.49 and Half.com for $118.03.
What the growing online textbook rental and retail industries means for the future of Lakeland's bookstore is unclear.
"I believe the bookstore wouldn't be able to survive on T-shirt and sweatshirt sales because the books are their main revenue," said Schaut.
Attempts to interview the campus bookstore employees for comment were declined.