Cramming for finals with Cram Jam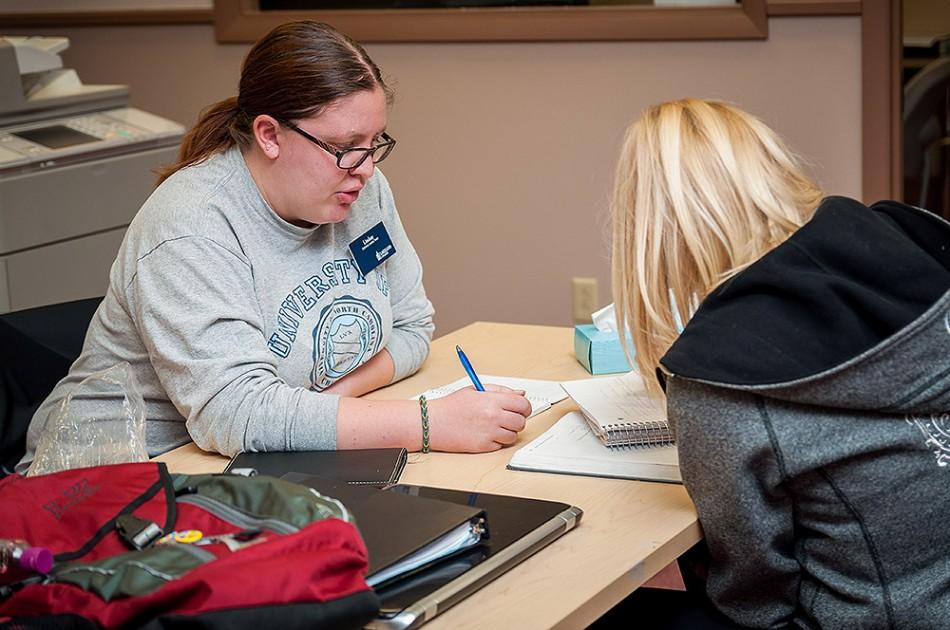 Wondering how to get a jump start on studying for finals week? Jump right in with Cram Jam, an event that will kick off this year's end of the semester study efforts.
The basic premise is to have a late night event for students to learn, study and prepare for Exam Week while also enjoying music, fun activities, games and refreshments.
All students can join in on the night of Dec. 1 from 8 p.m. until midnight in the John Esch Library.
There will be tutors, librarians, faculty members and other people in the library to help students prepare for their end of semester exams, papers, projects and anything else they need to do.
In addition to the academic benefits, the students can also enjoy a variety of activities provided throughout the night, including door prizes, free chair massages, snacks, beverages and much more.
Throughout the night, each hour will be broken down into about 45 minute segments of learning and 15 minutes of fun activities with the intention of balancing out academic activities with those that are social and fun.
Teresa Grimm, distance education librarian, and Trisha Konovalov, assistant director of Hayssen Academic Resource Center, recently came up with the idea to have a "late night" event in Lakeland's John Esch Library after reading an article about similar events at other colleges.
They thought it would be great for Lakeland to host a similar event to benefit students. The Cram Jam committee, comprised of several other Lakeland staff members, was then created.
According to the committee, events like these are intended to combat anxiety that some students might have about going to the library and to emphasize that a library can be a welcoming, fun and helpful place.
While Lakeland extends the library hours until midnight during finals week, Cram Jam provides another opportunity for students to spend more time in the library and receive extra assistance from tutors, library staff and faculty members while enjoying study breaks.