Muskie Spotlight: Jody Harrison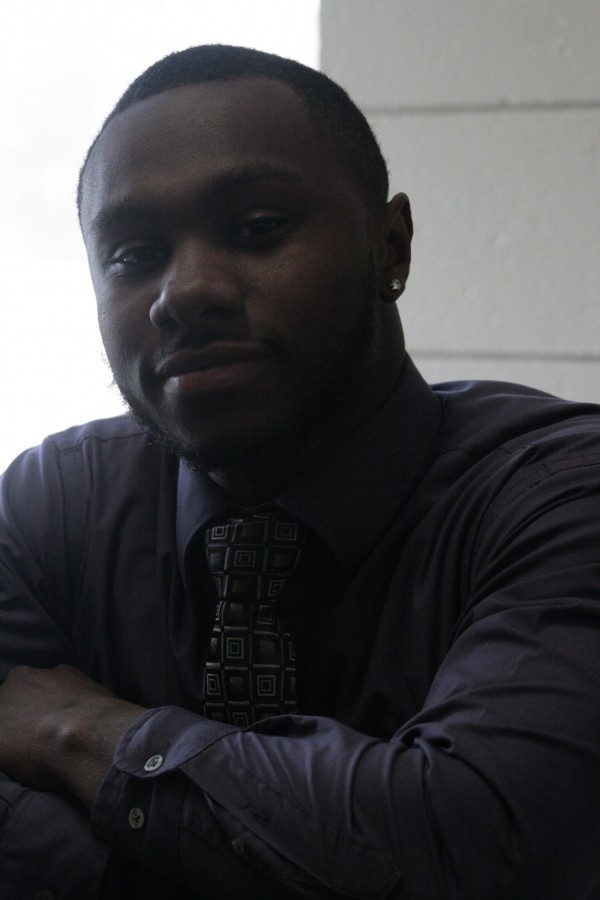 Name: Jody Harrison
Year: Sophomore
Major/Minor: Nursing and Communications
Sport: Baseball
Hometown: Pontiac, Mich.
If you could have any superpower what would it be and why: "It would be telekinesis, because I would be able to control things using the mind. If an accident is about to happen in front of me, I can stop both cars."
What is something you would change about your hometown: "To support the youth to branch out and try and become something. And also, I would make sure historical monuments remain standing and in possession of my city. Example: the silver dome which used to be home to the Detroit Lions, and monster jam and carnivals."
What are your life goals: "Not to be rich or own islands, although that would be nice. My life goal is to get a degree in a field I can strive in, utilize all talents that God has blessed me with, and use those same talents and abilities to change people's lives/be a role model for the youth.  Also, I want to be able to give my mom her dream home and live comfortably with my family, living stress free."
What's one thing people don't know about you: "My past and the fight that it took to get where I am, which is the reason why I love to give back to the community and talk to the youth. I do so because we all were once those little kids that we see running around with bundles and bundles of energy. Speaking on behalf of myself and thugs I've experienced, I feel it's safe to say that a lot of the youth are growing up with different issues. Mine was something that just couldn't be controlled: a house fire, which resulted in my family having to live under some harsh conditions, which really challenged me, my family and friends mentally and emotionally.  Fortunately, I had people that have taught me about working hard and getting things done, and that's what I try to do: speak to the youth about pushing through whatever is in the way because I, too, was once that young child dealing with problems, and also trying to remain joyful and focused on dreams."
What do you plan to do with your major: "Change the lives of those who feel that things aren't really going the way they would like them to. Making peoples days better and putting a little bit of joy and inspiration in people's hearts.