Lakeland Floridian Gray discusses Hurricane Irma's impact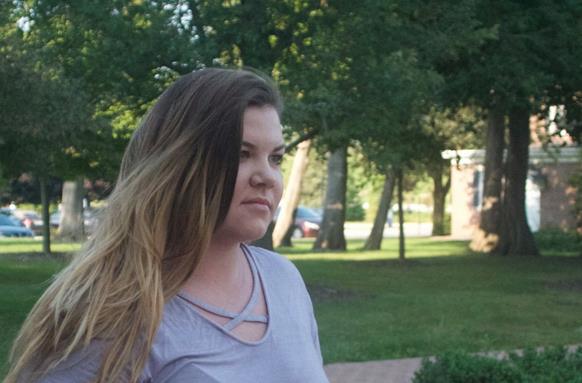 During the morning of Sept. 10, sophomore biology major Mackenzie Gray from Fernandina Beach, Fla. was on Lakeland's campus, hundreds of miles away from the Category 4 Hurricane Irma, which had just made landfall in her home state. Her family still resides there.
Luckily, Gray has been able to keep in contact with her family throughout the ordeal. One of the major concerns surrounding natural disasters is the loss of cellular service. Without this, contacting family and friends to reassure their safety becomes a struggle.
"Our windows are boarded up," Gray said. "They've placed sandbags in front of the doors to stop flooding. Our patio furniture was moved into the garage. With winds that strong, patio furniture could easily break through the boarded up windows. Everyone makes these kind of preparations for hurricanes."
Gray takes solace in the safety of her parents. "They evacuated," she said. "It wasn't mandatory, but they did anyways. Better safe than sorry."
Her parents fled to a local school approximately twenty minutes away. Her mother is the principal of said school. The school has temporarily been turned into a shelter for those in need during Irma.
The creation of shelters across the state is not the only preparation being taken. "As soon as Irma was announced, the first necessity to go was water," Gray said. "My parents had to go to five different stores just for one case of water."
Gray also commented that gas stations have run out of fuel. With many individuals fleeing north in an attempt to escape the worst of Irma, it's not hard to believe that most gas stations have run dry. Stores have been emptied of non-perishable food such as chicken noodle soup due to people preparing for the worst.
Asked if this was the usual for hurricane preparations, Gray smiled. "For this sort of hurricane, yes," she said. "Normally, Floridians don't take hurricanes seriously unless they're a category three or above. I mean, with category one or two hurricanes, we get stronger winds and heavy rain, but nothing too bad. People don't get worked up over them."
Unfortunately, this is not the first hurricane to hit Florida in Gray's life. In fact, it is not even the first hurricane to hit Florida during her collegiate career.
"I remember being in bio class last year when Matthew hit," Gray said. "My dad called me during class. He kept saying that the building was shaking. He kept sending me messages. I had to leave class. I just couldn't focus. It was so stressful. Since Irma was announced, I've been mentally preparing myself for what might happen."
Gray's biggest concern with Irma is the safety of her loved ones. "I just want to make sure everyone is okay, you know? Damage is another huge concern. I want to know that I have a place to go home to in a couple of months for Christmas break." With threats of incredible flooding and wind gusts reaching 135 mph, it is understandable why she fears this.
Florida is not the only state threatened by Hurricane Irma. Other states along the hurricane's path include Mississippi, Georgia, Alabama, Tennessee, Kentucky and Missouri. Although Irma will gradually weaken as it moves inward, many of these states have already declared a state of emergency in preparation for the hurricane.
Any students who have concerns surrounding Hurricane Irma should contact Lakeland's campus counselor, Alex Liosatos, or their respective success coaches.