Freshman Vrba fearlessly cosplays on campus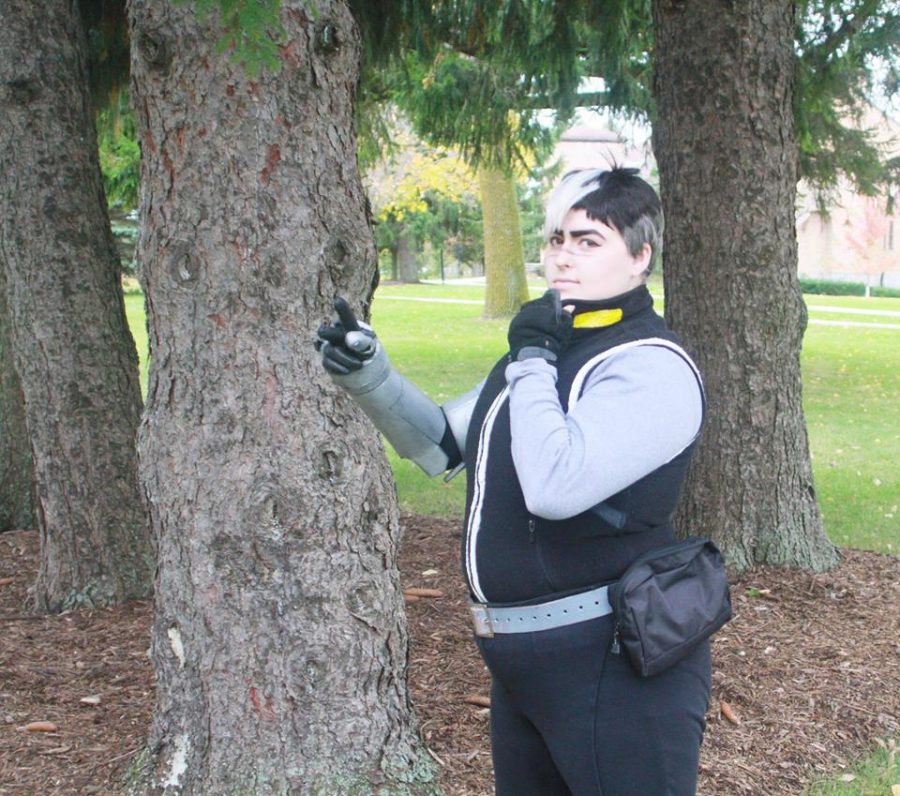 Freshman creative writing major Heather Vrba walks to class in a costume she spent an hour perfecting.
Hailing from Waukesha, Wis., Vrba started cosplaying in eighth grade after a friend introduced her to anime. One of the first characters she cosplayed was Naruto, "It was funny because it was just so bad," Vrba says. "I had no idea how to cosplay back then, so it was just like, 'Yeah, I look bad. I know it.'"
In the past years, Vrba has found that making costumes has become easier and more rewarding. She describes her choice of costumes as masculine, opting to dress like the male character Shiro from the show "Voltron: Legendary Defender" since Vrba finds it her most comfortable outfit. Her friends call her "Space Dad" because of it.
Vrba has attended several anime conventions in Wisconsin and Illinois the past six years, which she always enjoys. She recalls a time at one Anime Midwest when her friends sang a song from "JoJo's Bizarre Adventure," an anime she instantly fell in love with. When they sang it and danced, she had no idea what was going on, but was mesmerized by it.
On top of cosplaying, she also enjoys playing video games such as "Skyrim" and "Zelda." Like one incarnation of the "Zelda" hero Link, Vrba has her own ocarina, which she enjoys finding songs for when not playing sax, drawing or doing homework.
Vrba states that the one thing she wants people to realize is that cosplay is an art. "Some people not in the anime community might think of it as some kind of fetish, like role playing, but it's not," Vrba says. "It's clean and fun."