More than a game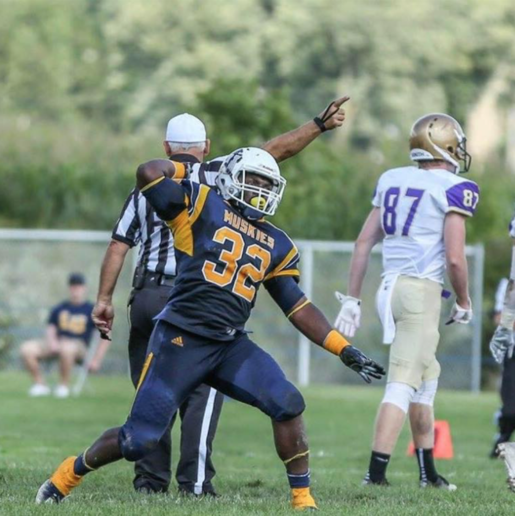 Lakeland University's football team is a rainbow when it comes to the amount of diversity on the team. Not only does it display diversity in ethnicity, but in demographics as well.
Through their football team, Lakeland has helped many young disadvantaged men in other areas of life.
Lakeland football gives 82 young men an opportunity to further their education while living out their childhood dream of playing collegiate football. A handful of these student athletes beat every odd stacked against them to do so.
Linebacker Airiss Hargrow, senior sports management major, describes Lakeland Football in three words, "family, love and acceptance."
Lakeland's football team has accepted students that many programs would not look twice at due to where they are from or some mistakes they have made in the past. The football team has granted countless second chances to these young men who do not go a day without taking it for granted.
Many members of the Lakeland football team come from circumstances that not too many people could imagine, not even in their worst nightmare. Without Lakeland football, many would still be stuck in that nightmare of a lifestyle.
The epitome of this scenario is Hargrow, who is from Flint, Michigan, which he describes as "drowning in poverty and crime rates that are through the roof." Not many people from Flint make it out.
Hargrow witnessed his mother struggle every day trying to keep food on the table and a roof over his head while working multiple jobs. This was his biggest motivation to be different.
When Hargrow received a phone call to be recruited to Lakeland, he seized the opportunity for a better lifestyle. When asked where he thinks he would be if it were not for Lakeland Football recruiting him, Hargrow replied, "dead or in jail."
Since Hargrow has been recruited by the football team, faculty and staff have seen him grow academically, socially and as a leader on the football field.
No matter the color of their skin or where they come from, there is enough love and acceptance to go around on the team, and Hargrow is just one example of many amazing life changing stories upon which Lakeland football has had a major impact.

Hang on for a minute...we're trying to find some more stories you might like.