Recently tenured Helion says farewell to Lakeland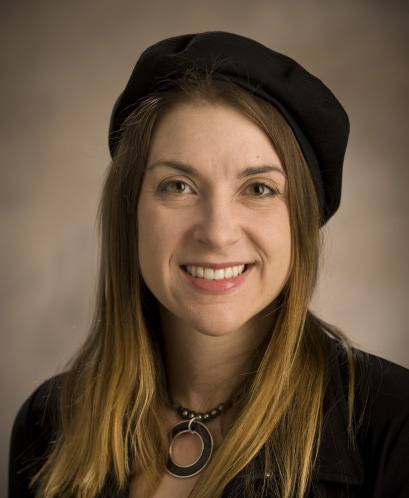 Dr. Alicia Helion said that a sense of longing to be closer to her family and to become more active in the public health field was behind her decision to leave Lakeland College.
"The decision to leave was not an easy or quick one," Helion said. "I had been thinking about it for many years, but over a few weeks in March, it just hit me like a ton of bricks that this was the time. It was not going to get any easier to make the change."
Helion has been a psychology professor at Lakeland College since she joined the faculty in 2007. During her time at Lakeland she has not only been a professor, but also has done much traveling worldwide trying to cut down disparities in health care both domestically and internationally.
Feeling that her ambitions and heart are moving on, Helion is going onto the next chapter of her life.
Graduate assistant football coach Joey O'Brien said, "Helion was a very personable professor that exemplified the mission of Lakeland College through her dedication to the students. She was a professor that I could rely on. It really makes me sad to hear that she is leaving Lakeland."
Helion comes from a small town in South Dakota and grew up in an area that consisted of less than 300 people. From these beginnings, Helion worked her way up the academic ladder.
Originally taking college classes to earn a promotion, she was inspired by a captivating advisor to go onto bigger and better things. She succeeded in academics, earning a master's degree in psychology at Brown University (2003) and her Ph.D. in health/social psychology at UW-Milwaukee (2007).
To understand Helion, you must understand her strong moral beliefs that drive her to work towards medical equality. She is strongly driven to work toward a world where everyone has accessible healthcare and believes that this problem is much more common than most people assume.
Helion said, "I'm very passionate about health disparities—I get really fired up when I think about the lack of access to healthcare some people experience or the lack of knowledge that prevents people from getting proper care. It's happening in Africa, but it's also happening in our own backyard."
Helion has spent much time traveling the world for a multitude of reasons. In the past few years she has traveled to several remote areas of Africa to help give HIV workshops that addressed several different topics such as prevention, nutrition, and how to deal with the stress of living with HIV. Other nations she has visited include Uganda, Kenya, Mozambique, Cambodia, and South Korea.
Following her extensive time at Lakeland, Helion has a large range of possibilities in her future. She is looking to make a large impact in the public health sector and is working for the betterment of everyone.
In the next few years she plans to work directly with several non-profit organizations in Africa or to earn a master's degree in Public Health.
Dr. Elizabeth Stroot, division chair of social sciences and associate professor of psychology, said, "It is really courageous of [Helion] to be moving on and pursuing her dreams. I have no doubt that she will find a place where she fits in perfectly. She will dearly be missed as both a coworker and a friend."
Helion is sad to leave Lakeland, but she believes that this is the best decision for her.
The toughest part about this split was that Helion really loved Lakeland and put forth a great amount of effort to assist any student needing help. This sense of dedication drove her to have close relationships with students.
Anne Garvery, a former student of Helion, said, "She was an inspiration. Her personality was full of passion and wit. She helped change how I looked at psychology. I really enjoyed the bond that I had with her as a professor, an inspirational figure, and as a human being."
Stroot said that while the psychology department is changing, the requirements to graduate will still be the same. In the future they will look to change some of the curriculum based on the new professors' areas of research and interests.