Luke Ulatowski, Managing Editor, Website Editor

November 29, 2016

Filed under News, Top Stories
A few changes have taken place within our team while an already semi-present feature ought to be brought to the limelight. Despite the plan for the position of managing editor to remain empty until next semester after the resignation of Karalee Manis, digital media manager Luke Ulatowski has been promote...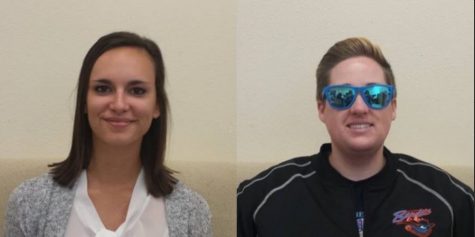 Luke Ulatowski, Digital Media Manager

October 31, 2016

Filed under News, Top Stories
Executive editor Danielle Livingston and managing editor Karalee Manis have made the joint decision to resign from their positions at The Mirror. Both positions will remain empty until next semester. In the meantime, their responsibilities will fall upon the remaining editors. This unforeseen shakeup ...