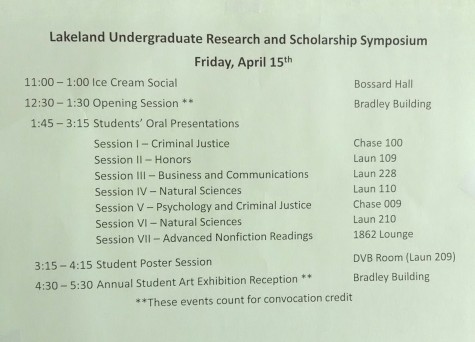 Amanda Bagnall-Newman, Website Manager

April 12, 2016
Friday, April 15 will mark the first annual Undergraduate Research and Scholarship Symposium. "The event is held to showcase the research and scholarship of the students at Lakeland," stated Jessica Kalmar, assistant professor of Psychology. "Not only is classwork being showcased, but [that] ou...
Melissa Reise, Staff Reporter

April 7, 2016
As we approach the last three weeks of classes, students find may themselves rushing to get their convocation requirements fulfilled, especially seniors, of whom won't graduate if they don't have enough credits. If you are one of those students, you're in luck. There are 10 more convocation...