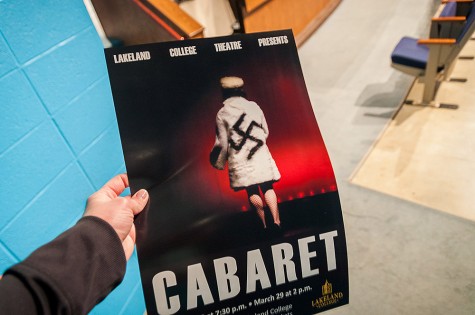 Amanda Smith, Managing Editor

March 19, 2015
Set in 1939, Cabaret, Lakeland's spring musical, will take viewers on a love story between a woman who works at a nightclub in Berlin and an American writer who is visiting the city. "People are in this world where they are pretending that Nazi Germany isn't happening outside their door,"...
Heather Hartmann, Staff Reporter

February 23, 2012
The Theatricians put on a play about a murder with a twist in the Bradley from Feb. 9-11. "Did Someone Say Murder?" is a play about death and life. A couple goes on a date to a fancy restaurant, not knowing it is murder night, when one guest gets murdered and a detective comes to solve the crime....