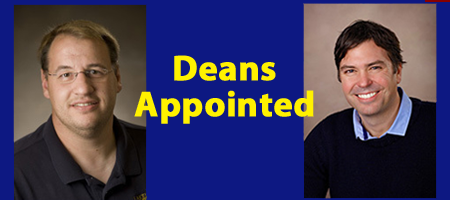 Karalee Manis, Managing Editor

March 3, 2016
In a mass email from Director of External Relations David Gallianetti sent out on Thursday, March 3, it was announced that Dan Eck, president of Lakeland College, has appointed two deans to lead two of the three schools that will comprise Lakeland University once the transition is made. Brian Frink, profes...
Karalee Manis, Managing Editor

March 3, 2016
In an email sent out by David Gallianetti, director of external relations, to all students on Wednesday, March 2, it was announced that two members of the Lakeland College faculty have been promoted to full professors from their previous positions as associate professors. Greg Smith is now professor of biology, whil...