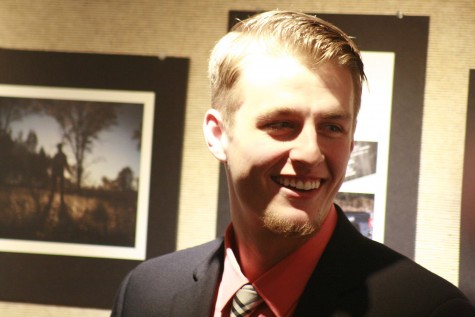 Benjamin Wilks, Sports Editor

March 3, 2016
Lakeland hosted a Senior Art Exhibit showcasing pieces of art created, taken and/or designed by senior art majors. Marvin Warfield Jr., Rebecca Stemwell, Justine Waston and Tanner Hackl all gave presentations describing their early life and love for art. From there, it transitioned to how th...
Amanda Bagnall-Newman, Website Manager

February 25, 2016
Friday, Feb. 26 will be a significant milestone in four senior art majors' lives, when the opening exhibition of their work will be held in the Bradley Gallery on at 4:30 p.m. The students showcasing their work are Justine Watson, Rebecca Stemwell, Marvin Warfield and Tanner Hackl. The senior exh...