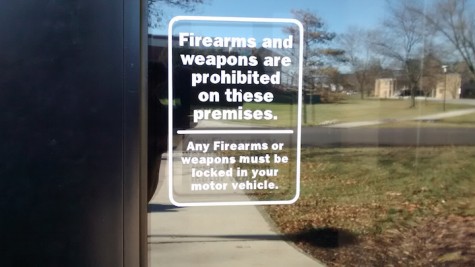 Karalee Manis and Heather Ross

December 8, 2015

Filed under Opinions, Top Stories
In light of the recent rash of mass shootings, gun control restrictions have again come into question. Some wonder about access regarding who should be able to have them and where they should be allowed. Our reporters argue the issue in this special edition of the Point Counterpoint argument. ...
December 8, 2011

Filed under Letters to the Editor
Dear Editor, I'm writing in response to the article "Security likely to carry guns soon" from the November 17 issue. Is this a joke? Guns? On the Lakeland College campus? In the past 150 years since Lakeland has been established, I find it hard to believe that any situation security has had to take...