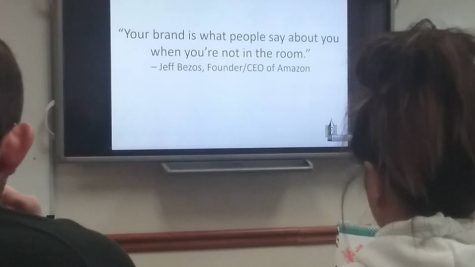 Daevon Reynolds, Staff Reporter

October 1, 2016

Filed under News, Top Stories
The power of social media was the featured topic for the Lunch and Learn on Tuesday, Sept. 27, which was hosted by David Gallianetti, director of external relations. The main message and focus of Gallianetti's presentation was to "watch what you post" on social media. His point didn't mean...
Danny Spatchek, Managing Editor

March 10, 2011

Filed under News
Danielle Ristow felt insulted when a Facebook friend she went to high school with told her to "do a little research" in response to her status that essentially called the Democratic senators who fled Wisconsin cowards. "Basically she assumed that because I didn't agree with her opinion I had...