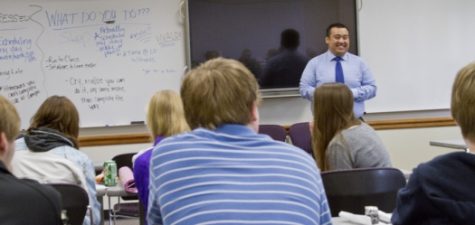 Luke Ulatowski, Managing Editor, Website Editor

November 18, 2016

Filed under News, Top Stories
Success coach See ViXai Thao is calling it quits. Thao is pursuing a different job at Lakeshore Technical College. He will officially leave Lakeland for good on Nov. 23. Thao's tenure at Lakeland was short, having joined the Student Success and Engagement Team on April 14 in the wake of success...
Karalee Manis, Managing Editor

February 27, 2016

Filed under News, Top Stories
On Friday, Feb. 26 it was announced that more Lakeland employees have chosen to leave the college. It was reported by the Mirror on Tuesday, Feb. 23 that Student Success and Engagement Coach Rick Herian would be moving on from his position at Lakeland, with his last day being Thursday, Feb. 25. ...