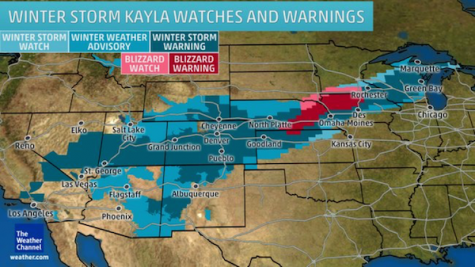 Amanda Bagnall-Newman and LeShay Jones

February 1, 2016

Filed under News, Top Stories
Beware! Blizzard Kayla is on its way. This year's Groundhog Day will be celebrated in the heart of the blizzard. The weather report calls for heavy snow and high winds, which is causing major concerns at Lakeland. The storm is estimated to hit later Tuesday and on into early Wednesday. The She...
March 21, 2015

Filed under Art & Features
Our staff members reviewed a few of the restaurants in Sheboygan and Milwaukee: Pier 17 My friend Brittanie Paulus (a Lakeland grad!) and I are foodies, and we recently tried newly opened Sheboygan restaurant Pier 17 on the lakefront. We started with the Southern-style chicken fritters with a ...