Romain Johnson II, Staff Reporter

April 11, 2016
On Tuesday, April 5, the brothers of Beta Sigma Omega fraternity hosted a Lunch & Learn in the 1862 Lounge on the importance of not texting and driving. Joshua Guy, communications major, led the presentation, and the signature dish of chicken and waffles were by Romain Johnson, a senior also majoring...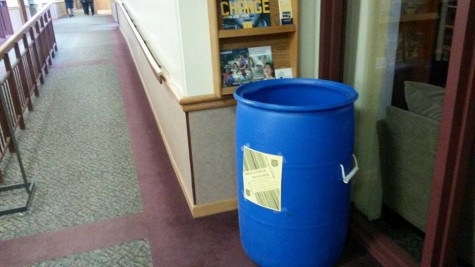 Romain Johnson II, Staff Reporter

January 15, 2016
The brothers of Beta Sigma Omega fraternity are hosting their annual Clothes and Toiletry drive throughout January, with all donations going to the Salvation Army of Sheboygan. "It has been successful in past years, but we are moving slow this year" said, Airiss Hargrow, junior exercise science...