Muskies win sixth straight
The Lakeland College Women's Basketball team beat the Concordia University Wisconsin Falcons 54-50 at home on Feb. 7 to win their sixth straight game.
With five seconds remaining in the second half the Falcons pulled within two points, 52-50. Two free throws by senior Becca Tilleman put the Muskies on top 54-50. Concordia had one final chance, but a missed three pointer ended the game.
"We didn't come out as tough defensively as we should have in the second half," senior Allison Davis said. "Offensively we didn't execute plays and they shot and rebounded well which allowed them to get back into the game."
The Muskies led for the entire game and were up by as many as 19 points. They led by 16 points at halftime, 39-15.
"In the first half we held them (Concordia) to one shot and we were hitting our shots," Tilleman said. "In the second half they came out ready to play, they hit shots, and rebounded. It got them back into the game."
Sophomores Jess Genke and Leah Eisner and junior Dana Henrichs led the Muskies in scoring with eight points each.
With the win the Muskies improve to 15-6 overall and 10-5 in NAC play. The Muskies will resume action on Feb. 9 at Maranantha Baptist Bible College. Tipoff will be at 5:00 p.m.

Hang on for a minute...we're trying to find some more stories you might like.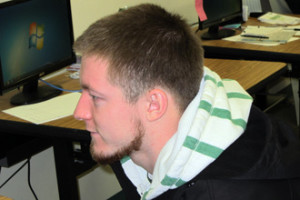 Ben Koepsell, Staff Reporter
Staff Reporter

My name is Ben Koepsell. I was born in Cedar Grove, WI and am currently a senior at Lakeland College. I am double majoring in Psychology...