Muskies take first step towards NAC tournament in Florida
If you spend any time around this year's Lakeland baseball team and first year head coach Mike Bachar you will hear him reminding his team of something.
"We have one goal this year: To make the conference tournament and make some noise," he says.
You will also hear him telling his team they will be turning some heads this year and putting Lakeland baseball back on the map.
***
The spring training trip all starts on a Friday afternoon when all the other students are heading back to their homes for spring break, and the team sits waiting for the bus to arrive that will take them on the 20 plus hour drive to Fort Myers, Florida where teams from all over the country assemble to play a week's worth of games preparing them for their regular season.
The first thing the team does when it arrives is have a practice at an area high school where a Lakeland alumni now coaches a team, and allows Lakeland to use their facilities. "After practicing in a gym all winter, there's no better feeling than finally being able to play outside." states Junior Justin Reminger.
After the practice it's off to the hotel that will be home for the next week, a short team meeting to go over opponent statistics and spray charts, then off to bed to rest up for the next day's doubleheader.
The next six days will contain many great opportunities for the players to bond, enjoy the weather, and, most importantly, play some baseball. When the team is not playing there are still several different team activities that take place that really bring the team together.
"It's really a great experience," sophomore Brenton Steudel said. "Everybody has a lot of fun".
The Muskies also have one off day to spend either with family or with the team at a Fort Myers beach for a chance to unwind and get away from baseball for a while.
Despite all the fun vacation-like aspects of the trip, Coach Bachar still reminds his team over and over again it's not vacation, but a business trip, and first and foremost they are there to win baseball games and prepare to make the conference tournament.
***
If their spring training trip to Florida is any indication this is exactly what they will be doing.
The team went 6-3 on their week-long trip, had a team batting average of .340 and scored 60 runs in the nine games. This offensive charge was led by sophomores Brenton Steudel (.423, 4 RBIs, 3 Runs) and Charlie Sparrow (.414, 9 RBIs, and 7 Runs).
The pitching staff looked strong as well, returning with a 4.05 ERA and allowing only 39 runs.
If they are able to maintain the momentum they've attained from this trip there is no reason this year's won't meet their goals.

Hang on for a minute...we're trying to find some more stories you might like.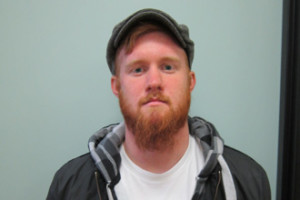 Sean Gilligan, Staff Reporter
Staff Reporter

I was born in Oconto Falls, WI and am currently a junior at Lakeland College. I also play baseball here at Lakeland. I am majoring in...