Muskies Lose Two Despite Solid Pitching Performances
The Lakeland Muskies dropped two conference games Saturday to Rockford College, dropping the Muskies record to 16-14 overall, 6-8 in the conference.
The Muskies were only able to acquire 5 hits throughout the entire two games, losing by scores of 3-0 and 2-0.
Mike Ruzek pitched the first game, and continued to show why he's the leader of the Muskie pitching staff. Ruzek pitched the complete game, allowing just 3 runs on 6 hits, with 5 strikeouts.
The Muskies were only able to get 3 hits in Game 1, and struck out a total of 12 times. Lakeland really only threatened to score once in the game, during the seventh inning when Andy Chitwood led off with a double, followed by a Ruzek single and Garrett Morris walk. Unfortunately a line drive double play would kill the rally quickly.
Game 2 was another pitchers duel. Derek Loomans took the mound, pitching 7 1/3 allowing just 2 runs on 8 hits, striking out 4. Reliever Matt Weller came in to finish the last 2/3 of the inning, getting a double play.
Ruzek and Morris were the only Muskies to get hits in the game, and both would be left stranded. As head coach Mike Bachar stated, "We need to find a way to get the big hit in clutch situations, and we didn't do that today.
The Muskies look to get their offense back on track this Sunday, April 22, for a crucial conference doubleheader against Dominican University. The games are scheduled to kick off at 1 p.m.

Hang on for a minute...we're trying to find some more stories you might like.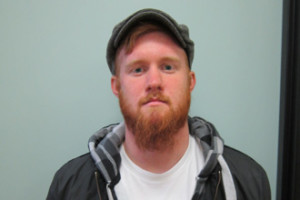 Sean Gilligan, Staff Reporter
Staff Reporter

I was born in Oconto Falls, WI and am currently a junior at Lakeland College. I also play baseball here at Lakeland. I am majoring in...