Good weekend for Muskie baseball ends In split
The Muskies split a doubleheader with Concordia University Wisconsin Sunday to bring their conference record back up to .500 at 6-6, beating Concordia 10-2, then losing 0-2.
Facing ex-Lakeland player Andrew Muellar in Game 1 the Muskies were looking to get off to a strong start, and that they did, jumping out to a three run lead in the first inning. The Muskies were then unable to score until the fifth when they broke the game open, scoring four more runs.
Ryan Boettcher and Andy Chitwood both recorded three hits in the game, and Jess Nickel finished 2-4 with two RBIs.
Boettcher commented on Muellar's pitching performance.
"I was excited to face Muellar, We've seen him throw a lot when he was here, and I'm just glad I was able to hit him hard."
Ace Mike Ruzek continued to look dominant on the mound, pitching eight innings, allowing only two runs. Reliever Justin Reminger than came in to finish the game out and only gave up one hit.
In the second game the Muskies seemed to always have players in position to score runs, but were just unable to come up with that clutch hit.
Andy Chitwood pitched a solid game but would still get pinned with the loss, pitching eight inning, giving up two runs, both of which came in the first inning.
The Muskies managed to get multiple hits in several innings, but were simply unable to get any of the runs across. Nickel was the only Muskie to record multiple hits in Game 2.
The Muskies look forward to another big weekend of conference play next weekend, as well as a non-conference game this Tuesday, April 17 against St. Norbert College.

Hang on for a minute...we're trying to find some more stories you might like.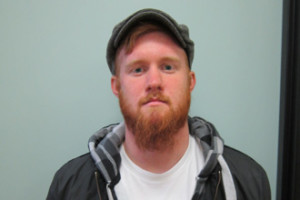 Sean Gilligan, Staff Reporter
Staff Reporter

I was born in Oconto Falls, WI and am currently a junior at Lakeland College. I also play baseball here at Lakeland. I am majoring in...