Women's wrestling a first for Wisconsin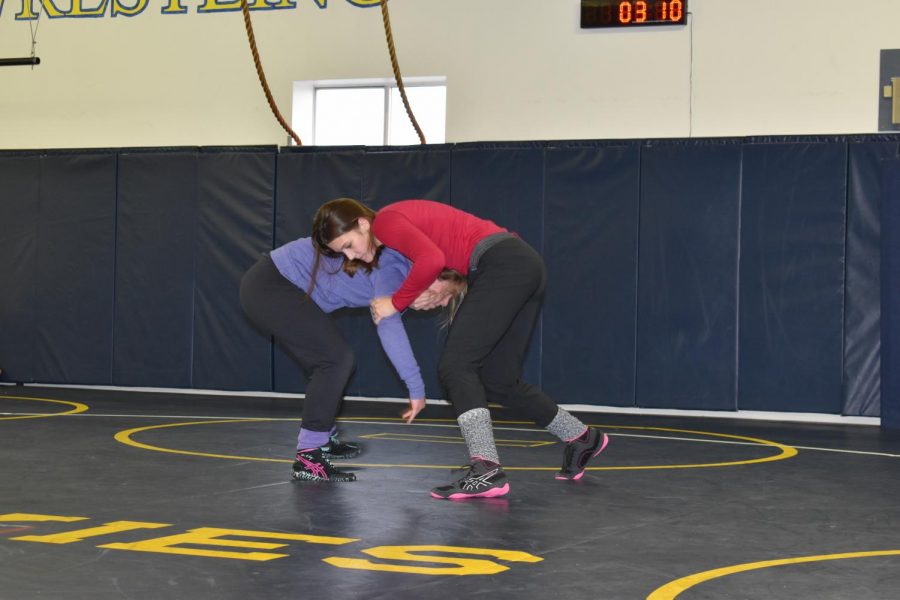 Collegiate women's wrestling is only offered at 48 colleges in America. The establishment of Lakeland's women's wrestling program marks the first of its kind for both Lakeland University and the state of Wisconsin. 
The first season began on Oct. 1. The program takes on the season with a roster of 7 athletes: Maribel Dorantes, Davan Fleming, Katelynn Gunderson, Phoenix Horn, Jayden Laurent, Madison Ruckdashel and Delilah Vance. 
Ben Chapman, head women's wrestling coach, is assisted by Assistant Coach Jared Schaaf in spearheading the program. 
Although not many colleges provide a women's wrestling program, high school  participants have steadily increased from 800 to 16,000 athletes in the span of 24 years since 1994. Chapman and Schaaf saw an opportunity they could utilize with the increase of popularity in women's wrestling.
 
The two, who have been involved with wrestling for 20 plus years, shared the same intense passion for it and came up with a plan. It involved researching other programs and presenting their own to Athletic Director April Arvin and President David Black.  
"In the past five years, women's wrestling has really been taking off," Chapman said. "It's the fastest growing collegiate sport in the nation. We saw an opportunity there and wanted to give women the opportunity to continue competing with something that they're passionate about." 
The team has a star in freshman Jayden Laurent, who was the top-ranking female high school wrestler in the nation at 143 pounds. Laurent has been wrestling since she was 4 years old and competed against boys in her childhood. In high school, she switched to girls' wrestling and made the Pan American team. "I won the Pan American games twice, and then I made a world team this past year," she recounted. 
Chapman has high hopes for Laurent and her teammates. "Her goal this year—we're trying to help her get to that—is to be a national champ," he said. "That's one goal we have. Some of the other girls on the team, we want them to be All-Americans."
Madison Ruckdashel, a transfer from UW-Whitewater, heard about the program while working at a coach's conference meet in Green Bay. Ruckdashel mentioned how the program being the first in Wisconsin interested her. "When we come back here when we're 70 years old for the 50th reunion or whatever, it will be pretty cool that we started this and we raised it from the ground up," she added. 
Delilah Vance, a hospitality major from New London, Wis., explained how both Lakeland and the wrestling program's focus on individual help pulled her in. "I definitely wouldn't be going to college if it wasn't for Lakeland's co-op program," she said. "It gave me the opportunity to get an education and also to be a part of an amazing sport that I love." 
Chapman wanted to allow athletes with varying backgrounds this chance to compete at the collegiate level. "Maybe it could be perceived as a negative with having such a small team, but we're kind of looking at it as a positive that they're going to get a lot more attention," Chapman said, addressing the team's current size. 
Chapman stressed the importance of providing a new opportunity for female athletes. "Women's wrestling at Lakeland was to give girls that opportunity to compete at the same level as men, and they deserve that opportunity and right to be able to get up there and follow their dreams," he said.