Women's basketball defeats WLC on Senior Night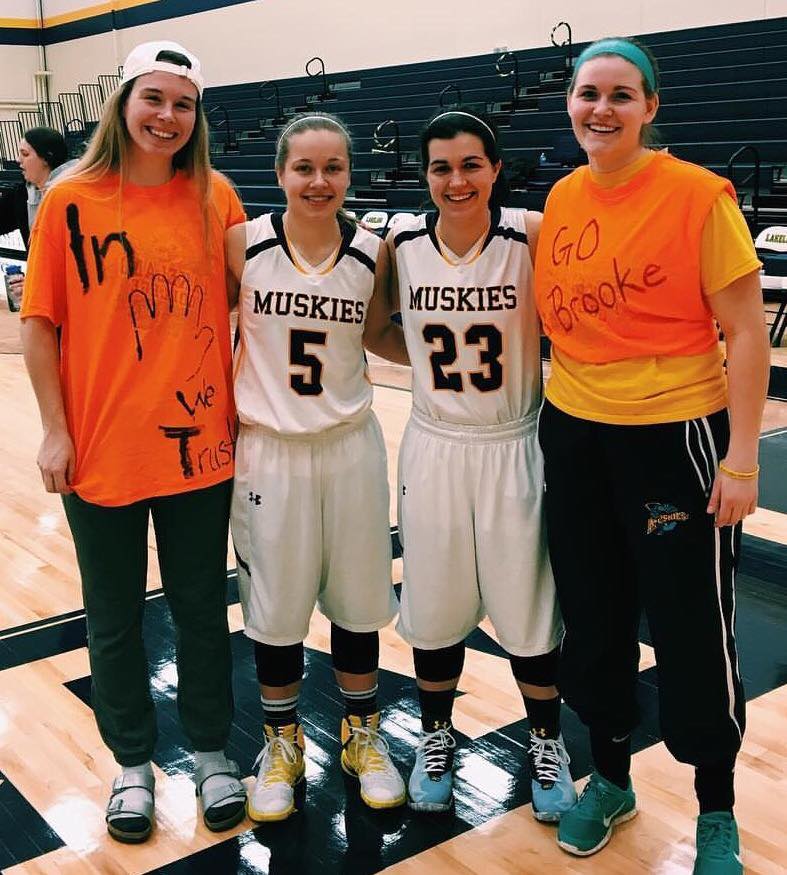 Jon Rivera
On Wednesday, Feb. 15, Lakeland University's women's basketball team faced Wisconsin Lutheran College (WLC) for their last home game of the season.
The Muskies pulled away with a 64-52 win as they began the game strong, outscoring WLC in the first quarter 19-6.
The team also celebrated the accomplishments of three seniors as it was Senior Night.
Brooke Wilder-Corrigan, senior biology major, had her first career start and made a three-pointer for the first points of the game. She said, "Honestly, [Wednesday] night meant the world to me. Being able to share in the joys of a big win, seeing my teammates and their families with happy smiles and having the best fan section in the NACC—those are the reasons why I love being a college athlete. [Wednesday's] game will forever be one of my most favorite college memories."
Bailey Grayvold, senior elementary major, had six points, six rebounds and four assists. She stated, "This game meant more to me than any game I have probably played in so far, and here are some reasons why. Playing in front of our supporters at Lakeland is something that is so special to me. We have the best fans in our entire league. Second, to be able to play with Brooke and Kayla, the two other seniors, all on the court at the same time was amazing. Third, we beat WLC at our place—that speaks for itself."
Kayla Clark, senior exercise science and sports major, scored a total of 14 points along with six assists. Clark said, "Winning that game meant so much to me. Being able to win on senior night is something special. Our crowd was amazing and playing in front of my entire family is something I will never forget. This team is very special and I couldn't have asked for a better last regular season home game of my career."

Hang on for a minute...we're trying to find some more stories you might like.