Whitley sets sights on playoffs, keeps perspective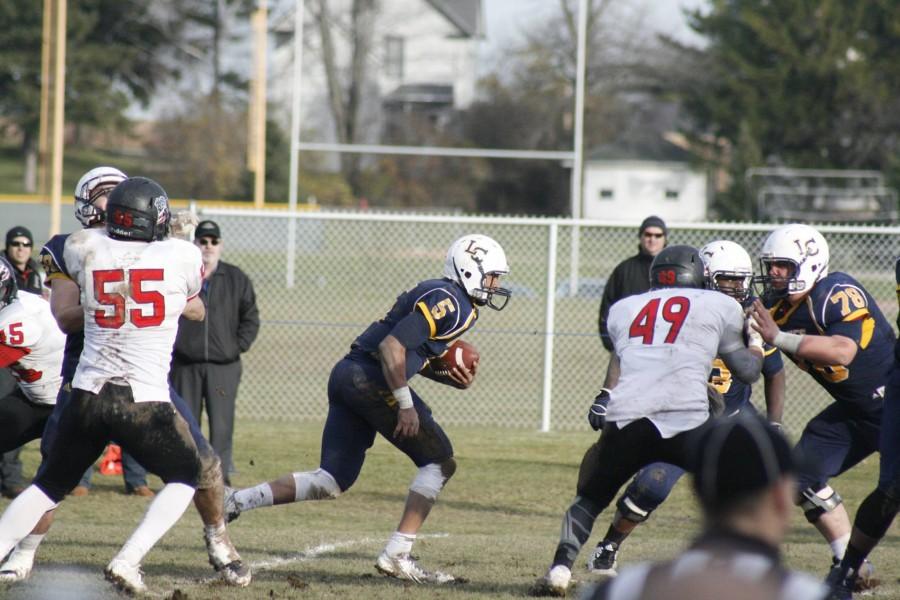 If you know about the Lakeland football team, then you know Michael Whitley. He is the guy that is always smiling and makes others happy simply by being himself.
Whitley, a double major in business management and accounting, is a sophomore at Lakeland College. He started playing football in second grade and ever since his love for football has grown. Because of his loving and supportive family in Louisiana, he has been able to both stay motivated in school and keep playing the sport that he loves most.
Although it currently seems he's being noticed by people all over the country due to the football team's recent success, this hasn't always been the case.
"My freshman year was totally different. I was the back-up quarterback. [It] wasn't a good year at all, except [for] us winning the conference championship. It was tough because I wasn't getting a lot of playing time and I felt miserable," said Whitley.
Despite this, he has always remained humble because he knows that success isn't given, it's earned.
"Some days I didn't even want to practice, it just wasn't fun anymore. However, I knew if I kept working hard and pushing myself it would pay off someday. So I told myself, no matter what happens this year (last year), just get working hard. I knew it would make me a better quarterback in the long run," said Whitley.
Saturday's game is definitely going to be a one to remember. Whitley, who normally plays simply for the love of the game, will be playing tomorrow's game for Tyrell Cameron, who recently passed away on his high school football field in Winnsboro, La.
"I didn't know him personally, but since [his death] I said I was going to play for him, give my all for him, because if he was still here I know he would play his hardest," said Whitley.
In a related statement, he said, "I know it can all be taken away in a minute. Also, I remember the times when I felt miserable about football, I never want to feel like that again and, as well, I know I'm not nearly as good as I could be, so that definitely motivates me."
Be sure to cheer on Whitley on Saturday, Nov. 21 as Lakeland faces off against Wheaton College in their first playoff game since 2009.
For more about Cameron, visit https://m.youtube.com/watch?v=z4OvTrraMQU.