Lakeland College names Colin Bruton head football coach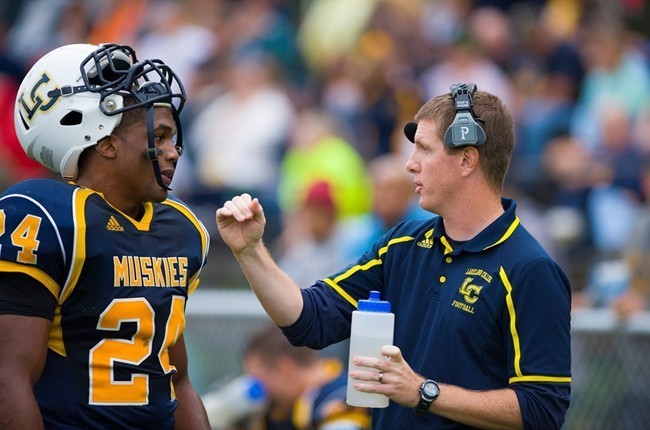 It was announced on March 3 that Colin Bruton will be the head football coach at Lakeland after Kevin Doherty resigned from the position. After eight years of coaching at Lakeland, Doherty has decided to take the position of offensive coordinator and director of football operations at Benedictine University in Lisle, Ill.
"It was the best decision for my family," said Doherty. "My wife travels two to three days a week to Chicago for work, so it gives her the opportunity to work full time. My son can play hockey down there as well."
Kendrick Burks, senior computer science and graphic design major, and Patrick Johnson, senior communication and nonprofit organization management major, are two of the football players who have been coached by him.
"It's going to be different because I was here for four years under his leadership and now he is gone," said Burks. "We had a good relationship; he was a good coach and we won a conference championship with him. He was kind of like a father figure, but nonetheless, it was a great experience."
"Just thinking about the things that have been going on the past couple weeks at Lakeland, I don't blame him for jumping from a sinking ship from an education and enrollment perspective," said Johnson. "Even though it feels weird, I still wish him the best. I feel that the new coaching staff will be successful in defending the conference championship."
Bruton previously served as defensive coordinator of the Muskies. Prior to his work with Lakeland College, Bruton was assistant coach at the University of Wisconsin-Platteville.
"I really appreciate all the well wishes and support today. (It) meant a lot to me and our program," tweeted Bruton after receiving social media support following the announcement.