Women's Volleyball eyes conference tournament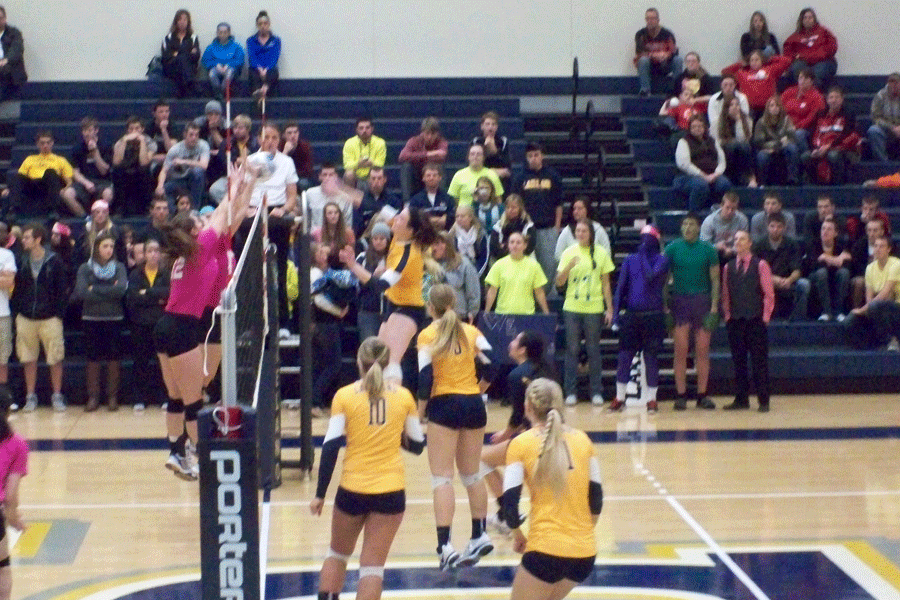 This season has been a rollercoaster for the Lakeland College women's volleyball team, with the team fighting to gain some momentum before the conference tournament. The Lady Muskies are hoping that they can finally start running on full cylinders and make a run at the NACC tournament.
Senior Anna Faust said, "We need to continue to get mentally tough so that we look at all our positives and how strong of a team we can be when we are completely concentrated on our specific goals."
Often times in sports, you must fail before you can improve and succeed, and it is through this constant battle that the good teams separate themselves. This season has been tough on the Muskies as it seems for every two steps forward they take, they regress one step. Consistency has been very elusive, but still progress has been made.
Sitting at a record of 19-12, the Muskies have proven that they have what it takes to win, but are yet to take the next step. Over the past 11 games the lady Muskies have managed to post a total of eight wins, showing that they are only getting stronger as the season goes on. They will hopefully use this momentum to make a run in the conference tournament, but all roads lead to the undefeated Edgewood College.
"Confidence is a big key to success and it has to be carried throughout all practices and tournament games in order for us to flourish," said Faust.
Although the season may not have went exactly how the lady muskies have wanted it to, their destiny is still in their own hands at this point of the season. They will soon go on to the NAAC conference tournament, and every game could be their last. It is in these trying moments that the Lady Muskies must bond together, and either take their game to another level or go home.