Muskie Spotlight: Anna Faust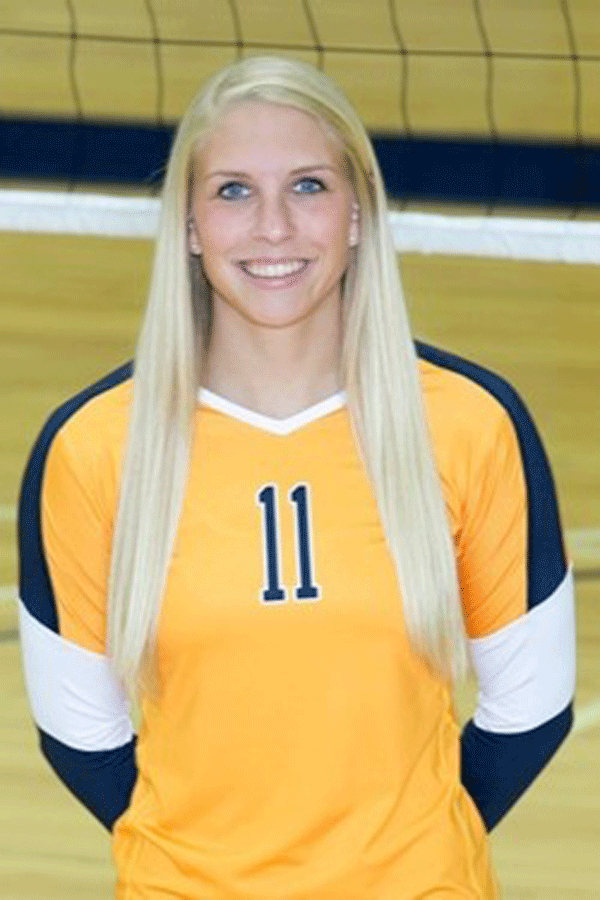 Anna Faust
Cross Plains, Wisconsin
•What year are you in school, and what is your major?
I am a senior with a major in education and a minor in English as a second language.
•What has been the highlight of the season so far?
I really enjoyed going to Colorado . . . I love spending time with my teammates; we got to see a beautiful place and we experienced very competitive volleyball against teams outside our conference.
•What are some of your favorite hobbies to do in your free time?
I really enjoy doing anything having to do with arts and crafts. I also like to do yoga and stay in shape when I'm not in the volleyball season.
•Favorite type of snack food to eat?
Chicken in a Bisket. I am obsessed.
•Who is the one Hollywood actor/ actress that you want to marry?
I think Channing Tatum is very good looking, he is a great actor, and he has some flawless dance moves
•What position do you play, and why do you like that position?
I am an outside hitter. Being a hitter is fun because if you are having a frustrating day, you can go to practice or the game and just do an approach and hit a volleyball to get the stress out. It is also a great feeling when you get a kill because your self-confidence and poise goes up tremendously!